The Godparent Trap
Author: Rachel Van Dyken
Published: July 2022
Publisher: Forever
Format: Paperback
Pages: 333
Rating: 4.5/5
Summary:
Colby's living her best life: as a popular food blogger, she gets to fulfill her dreams of exploring the globe. But her world comes crashing down when a tragic accident leaves her co-guardian of her best friend's two adorable children. Not only does she need to put down roots—fast—but she'll be sharing custody with the one man she can't stand sharing a continent with, let alone a house.
Accountant-extraordinaire Rip values rules and plans. But when he loses his sister and his best friend and becomes an insta-guardian all in one night, Rip sees his organized life imploding. What he really doesn't need is his sister's irresponsible, flighty—albeit kind and gorgeous—best friend making it worse.
Rip doesn't trust Colby to take their new responsibilities seriously, while Colby can't believe Rip thinks children will thrive under his rigid control. Yet soon Rip and Colby discover they need each other more than they hate each other. Could it be possible that following their hearts is just what their new little family needs?
Review:
First I'd like to thank Hachette Book Group Canada & Forever Romance for sending me a copy in exchange for an honest review!
To start this off, I'll going to say that If you loved the movie Life as we Know It, then this will give you all those vibes! Friends to enemies, turned newly Godparents to lovers... YES PLEASE!
I do think the story started off a little slow for me. It could have been just mood reading at the time, but once I got a bit further into the story, it really picked up! From the beginning through, I can definitely say that Rip was such an ass but he grew on me!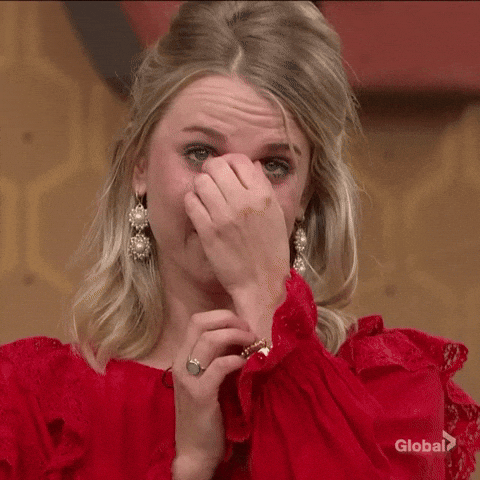 I felt like the way Rachel Van Dyken wrote Rip throughout the story, you really see more sides than you originally did. You see his own issues, his work, the ways he feels the need to provide, but also you see his walls come down and realize that working all the time isn't a life to live. That family and experiences are what matters.
So while this might have been a slow start, it didn't stay that way. I was drawn to the characters and was falling in love with the kids the more I read. I couldn't put it down! This was for sure an emotional roller coaster from start to finish, and without spoiling anything, I'm going to say... that ending though?! I swear the last like 50 or so pages I was on the edge of my seat and holy cow was it intense and emotional! Like I'm talking, I completely zoned out while reading and when I finished, it took me a second to realize where I was.
I'll admit, I was hoping for a bit more spice between these two, and while I know that's not exactly what this story was about... I mean we could've had some more.
Apart from how emotional this story was for all the characters, one thing that stuck out was the whole mention of butterflies. It was such a little thing but also was so strong throughout, and I really loved that!

Overall this was a great and emotional story. I couldn't stop reading, wanting to find out more between Rip and Colby. It was such a pager turner, once you got past the beginning! Two people who are complete opposites but at the same time so alike. Their growth throughout the story was great, and apart from Rachel Van Dyken ripping my heart out at the end... I loved it! Definitely a top favourite for 2022!
That's all for my review, I hope you liked it, and be sure to check it out!
Until the next time, keep reading!
Your Graduated Bookworm!! :)