The Happy Ever After Playlist (The Friend Zone #2)
Author: Abby Jimenez
Publisher: Forever Romance
Published: April 2020
Format: Paperback
Pages: 400
Rating: 4/5
Summary:
Two years after losing her fiancé, Sloan Monroe still can't seem to get her life back on track. But one trouble-making pup with a "take me home" look in his eyes is about to change everything. With her new pet by her side, Sloan finally starts to feel more like herself. Then, after weeks of unanswered texts, Tucker's owner reaches out. He's a musician on tour in Australia. And bottom line: He wants Tucker back.
Well, Sloan's not about to give up her dog without a fight. But what if this Jason guy really loves Tucker? As their flirty texts turn into long calls, Sloan can't deny a connection. Jason is hot and nice and funny. There's no telling what could happen when they meet in person. The question is: With his music career on the rise, how long will Jason really stick around? And is it possible for Sloan to survive another heartbreak?
Review:
First, I would like to thank Forever Romance for sending me a copy in exchange for an honest review!
So personally for me, I really enjoyed this book better than The Friend Zone! I felt like it was just way more emotional and had me hooked from page to page.
From the beginning of the story, you really get a sense of what Sloan is dealing with after losing her fiancé when this puppy decides to barge into her life! I honestly couldn't stop laughing at his entrance into this story, I seriously loved it!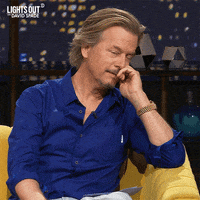 You can tell that Sloan and Jason have this major connection from the start, but of course the slow burn makes me crave them that much more! I felt like Sloan
had this awesome connection both to Kristen's family as well as Jason's family, I just really loved the dynamic of it all!
Personally, I felt like even if Jason wasn't this musician celebrity, the story still could have gone the same route in a way, and it still would have been great. I don't think him being a musician really changed much in my opinion, but I mean, who doesn't love a celebrity romance either...
This was quite the roller coaster of emotion, and it really got played out. The last 70 pages had me going INSANE, it was just page after page, me sitting on the edge of my seat wondering what in the world was going to happen!
Overall, this was a pretty good read! It was super emotional, definitely a ride of emotions, the ending was so sweet, and I mean who doesn't love a romance that involves pets?! I really loved the connection and you can slowly see Sloan begin to come out of that dark shell she was in after losing the one person she loved in her entire world.
That's all for my review, I hope you enjoyed it! Be sure to check out The Friend Zone review which is also up on my blog!
So until the next time, Keep Reading!
Your Graduated Bookworm!! :)