Here With Me (Sugarland Creek #1)
Author: Brooke Montgomery
Published: September 2023
Publisher: Brooke Writes Romance LLC
Pages: 392
Format: ALPHA eBook
Rating: 5/5
Summary:
A forbidden age gap stand-alone from small-town romance author Brooke Montgomery about a daring horse trainer and her off-limits ex-boyfriend's dad…

When we met at the rodeo, I only knew his first name.

Sparks ignited between us, and we spent an unforgettable night together.
It's not until the morning after when I recognize his last name do I realize who he is.

So I do what any rational woman would and make the walk of shame while he sleeps. It's not like I'll ever see him again or have to explain why I left.

But I'm proven wrong when he shows up at my family's ranch as the new farrier.

We can't be more than friends—for many reasons.
He's twice my age, workplace relationships are off-limits, and he moved back to rebuild a relationship with his son—the one I used to date.

Getting involved would ruin everything.

As we struggle between right and wrong, our connection deepens even though his traumatic past makes him doubt he deserves a second chance.

But it doesn't matter when everything's against us, including a rival who's out to get me and my ex who's determined to win me back.

After a riding trick goes wrong on his watch, he insists on taking care of me. Even though the odds are stacked against us, we keep the truth to ourselves.

But secrets don't stay hidden for long in a Southern small town.


Here With Me is book 1 in the Sugarland Creek series. Contains 20+ year age gap, ex-boyfriend's dad, workplace romance, opposites attract, and secret relationship vibes. Each book in this Southern, small town series is a stand-alone and ends in a happily ever after. Please read the content warning before the prologue.
Review:
First, I'm going to apologize if this is lengthy, because I am just so damn proud of Brooke Montgomery and getting to be behind the scenes for this ride of her solo writing again. Also I want to thank Brooke for this amazing friendship, and I can tell you that this doesn't change my review or rating because it was just *chefs kiss!*
This was such a great read with depth to the storyline both individually for each character as well as together. Not to mention the secondary characters and this whole Hollis family that I've already fallen in love with.
I'll admit I've never read an ex-boyfriend's dad romance, but after reading this... I may have to get some more to read.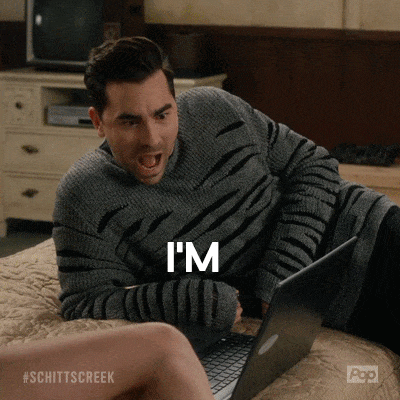 Right from the beginning you're drawn to Noah and Fisher. They meet at a rodeo, sparks fly and Noah's no-filter attitude made it that much more entertaining to read. Catching Fisher off-guard, but also going toe to toe had their banter top notch! Not to mention t
he chemistry between the two was on fire, and of course you know that when they get together, things get steamy. Get yourself some water and a fan because they're definitely HOT!

There were so many laugh out loud moments, the relationship Noah has with her family and of course bestie Magnolia had her wanting to keep things a secret, not to mention the fact that Fisher is her ex's dad... hello drama! It also makes me excited to see what's next for this series! Of course I'm already in love with Gramma Grace, and the fact that she always knows what's up before anyone else? Amazing!
This was such a page turner, with suspense woven throughout the book I just NEEDED to know what was going to happen! For this being an almost 400 pages, I could so have read more to this story. Without spoiling, I'll say that the scrapbook was such a beautiful incorporation to the storyline and just LOVED it!
One thing for me that I seriously love about Brooke's writing is that she always has a layer of "real talk" laced within her books. Learning more about Fisher, the things he went through in his past and trying to create a proper relationship with his son was eye opening. Even if it meant that he needed to stay away from Noah (who he's fallen in love with) he was willing to do whatever it took to make things work with him and Jase.
I personally was able to connect to some parts of Fisher's life and another aspect of really seeing that sometimes our parents - or others we look up to - are dealing with real life issues that might not be easy to see or discuss but is necessary to talk about. It's always a heavy topic, but it was so raw and emotional, that it pulled at the heartstrings and made it even more relatable to me but pushed the story forward so well!
Overall, Here With Me is definitely one of my favourites for 2023! It had all the angst, slow burn, secret glances, steam, love, and healing packed into it with a dash of suspense to keep you on your toes! I know I've already read it twice, but I think another re-read will be in the books before book 2 comes out in January.
That's all for my review, I hope you enjoyed it and be sure to grab your copy today! If you love small town, southern, big family dynamic, laugh out loud moments and hot cowboys... this is for you!!
So until the next time, Keep reading!
Your Graduated Bookworm!! :)