All That I Am (Men of Monroe #1)
Author: Rachel Brookes
Published: May 2017
Publisher: Rachel Brookes
Format: E-Book
Pages: 426
Rating: 4/5
Summary:
A kickass home décor boutique – tick
A sassy mouth and absolutely no filter – tick
A wall so strong no man could ever tear it down - tick, tick, tick!
Or so I thought.
Until I meet Detective Ben Hunt, the owner of exquisite blue eyes, a god-like physique and a seductive smirk that makes me weak at the knees. He charges into my life like a force of nature. No matter how hard I try to keep the walls up around my heart, he's made it his mission to shatter them. I have no chance of resisting him, but I would make sure I won this tug of war.
Which was what I wanted.
Right? When did the idea of losing myself to him start to sound so good?
I wish Ben was the only battle I faced. There's a reason this small town needs a good detective. One way or another I'm going to have to brace for impact, because no wall I build can stop the new threat thundering toward Monroe.
After all, secrets only stay a secret for so long around here.
Review:
Alright, so clearly I've been slacking lately, because this book definitely gave you everything... and I mean everything between the two characters! It was definitely a page-turner!
Okay so getting in, the reason why I didn't give this a higher rating, is because I felt some parts were a little slow for me. I also kind of wished that there was a little more action/drama happening to heighten the feelings between the characters. Don't get me wrong, there was definitely a lot going on, but for me, that's what I was hoping to be more of.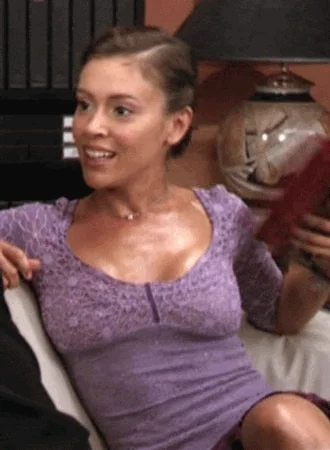 Okay... hold on a second here. The steaminess happening throughout this book was like... Well exactly that! It was so incredibly hot and I swear they were getting down and dirty like every few chapters! You can feel the connection between Ben and Sasha right from the beginning!
This book was filled with sass. Like I thought that I was filled with sass, but Sasha was definitely on the top of it, and the witty banter between her and Ben definitely helped the connection of them both!
The connection that Sasha has with her best friend as well as the up and down with her brother was great! I loved the interaction between all of the characters together, as it just made the overall feel more realistic.
I loved that this was more than JUST a romance. It played into parts of action and suspense, and if there was someone that I could totally hate and feel gross towards, there is definitely one person that does that for me here, but I am totally not going to spoil it! Of course it's also in dual perspectives, so you get to read from both Sasha and Ben's perspective which was awesome.
Overall this was a very hot and steamy book! It was filled with a roller coaster ride of emotion and it definitely kept me hooked! There were some twists and turns that I didn't totally expect which was amazing. I just wished that there was a bit more to the book to make it even better!
That's all for my review, I hoped you liked it, and be sure to check it out especially if you're into sass, steaminess, with just a bit of a twist!
So until then, Keep Reading!
Your Graduated Bookworm!! :)