Truly Yours (Roommate Duet #4)
Author: Kennedy Fox
Published: September 2019
Publisher: Kennedy Fox
Format: E-Book
Pages: 292
Rating: 5/5
Summary:
I knew within moments of meeting Mason Holt that he would change my life forever.
I just didn't realize how much.
As my world spirals out of control, he continues to stay by my side, protecting and taking care of me. Being
just friends
is all he's been able to offer, that is until both of our lives are threatened. Now that our relationship is blossoming into something more, I can't be what
he
needs even if I wished I could.
Bad timing strikes again.
When I think we can finally be together, someone threatens to tear us apart. I'm not the same girl Mason met three years ago, but I'm determined to fight for what I've always wanted—
him.
**This is book 2 in the Mason & Sophie duet and must be read after Truly Mine. Recommended for ages 18+**
Review:
Alright so where can I even begin? Honestly, I swear every time I'm reading Kennedy Fox, it's like everything around me disappears and I'm left in this emotional puddle on the ground wondering who is going to help pick me up!
So right from the beginning, this one starts off where Truly Mine ended and boy did it not stop the drama! If you haven't read Truly Mine, check out my review, but be sure you read that first before Truly Yours! Of course it was once again a page turner, and I was definitely left hanging on the edge of my seat the entire time, to the point where I read the whole thing in one sitting!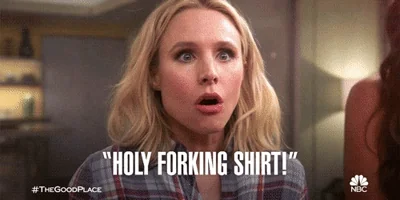 I gotta say, this was totally more than just a romance! There were tons of twists and a few of them I totally didn't see coming, to the point where I may have
said a few curse words as I was reading the story play out!
Mason and Sophie definitely have a complicated type of relationship right from the first moment they met. There's nothing simple about them, and I can't believe that Sophie went through everything that she did and was still standing in the end of it all! This was a roller coaster ride (More like a tsunami!) with so many highs and lows, you need to make sure that you've got yourself buckled in for this ride!
"If two people's hearts could beat to the same rhythm, pace, and melody, it'd be ours."
There were tons of amazing quotable moments that I tried to keep highlighted, but you can't highlight an entire book... right?
"When Mason Hold falls in love, he falls hard and he's not ever going to let that go."
Angst, Sexual Tension and Drama, OH MY! Overall this was an amazing read, and I can't say much more than that! I loved how Kennedy Fox portrayed Sophie and Mason, all the setbacks and triumphs they go through together and separately. This was a fast paced, keep me on the edge of my seat page-turner right from the start! This is definitely a series, you'll want to sink your teeth in to!
That's all for my review, I hope you enjoyed it, and be sure to check out the rest of the series as well as the rest of Kennedy Fox, Brooke Cumberland and Lyra Parish's books on Goodreads! Also come hang out and follow me while you're at it!
So until the next time, Keep Reading!
Your Graduated Bookworm!! :)