Welcome back book lovers to another Empowered Wednesday! I realize I missed last week's but that doesn't mean I don't have more amazing features of creators coming at you! There have been so many great responses and I just can't wait to keep featuring more! With that being said, let's get on with this feature of an author who I've known since the beginning stages of my blogging career, and I'm so ecstatic to call her a friend!
Q: Can you tell our readers about yourself and what you do?
A: I am a romance writer who adores my job. I've been published for nearly seven years and I've loved every step of the way. Even the hard steps. I write in a variety of romance genres both teen and adult. My pen name - Jordan Ford - is focused on clean teen romance, where as my Melissa Pearl pen name has written everything from time travel romance to romantic suspense :) I live in New Zealand with my husband, two sons and our dog :)
Q: How did you first get into writing and when did you decide to take the leap and go for it?
A: I've always had a big imagination and have been making up stories for as long as I can remember. I finished my first full-length novel fifteen years ago when my best friend told to write one of the many stories in my head. It was more of a challenge than anything and I decided to go for it. By Ch 5 I was thoroughly in love.
Q: Who or what inspired you to do what you are doing now?
A: My best friend gave me that challenge to start with, but some of the authors that inspired me in my teen years were Dee Henderson and Francine Rivers. Publishing wise, it was actually my brother who encouraged me to look into self-publishing. As I started to investigate and research, I realized that self-publishing was the right path for me. I have had to learn so much on this journey, but I write full time now and have learned to enjoy the business side of things as much as the writing :)
Q: What would be your ideal working environment?
A: I'd love to work in an outdoor office…in a beautiful field where I could feel the sunshine on my face and hear a bubbling brook nearby, birds fluttering past me and a warm breeze tickling my skin :) But alas, that cannot be, and so I happily work from my office at home :)
Q: How would you describe your style with writing?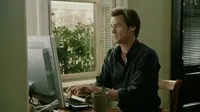 A: I write fast-paced, easy to read books with lots of dialogue and feelings. I don't like too much description as I feel like it can bog a book down. My goal
has always been to write books for people who want to relax when they read. I want to write books that can suck people in and make them forget about the outside world for a little while.
Q: What is one thing you wish you knew starting out with writing or something you could have told your past self?
A: I wish I'd known just how much there was to learn. When people read my very first book and loved it, I figured I must be a natural, but that was arrogant of me. I have learned SO much about the writing process and become a better person because of it. I have had to learn all about how to run a business and market books. I've spent years making mistakes and having to pick myself up and learn from them. I wish I'd taken the time to learn some of this stuff first :)
Q: What do you do in your spare time?
A: I hang out with my family. We love to play board games and watch movies. We go hiking a lot and I love being out in nature :) I also love playing the piano and singing.
Q: How do you motivate yourself to keep the novel going?
A: Some days I have to tell myself to just get on with it and work even if I don't feel like it. But most of the time I don't have to motivate myself too much. I absolutely love what I do so it's not hard getting up for work in the morning :)
Q: What do you find the most frustrating and/or challenging aspect of writing?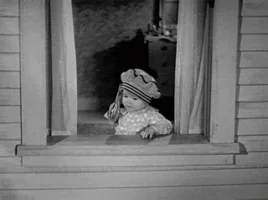 A: Learning the business side of things. That's hard! Learning how to market my books and sell them consistenly is really hard…and it can be frustrating when
things don't work.
Q: How much time do you spend writing and is it a hobby or job?
A: I probably work 35-40 hours a week. It's a full time job for me. I'd work a lot more if I didn't have kids and a family to look after, but I have a family first policy so I have to set work aside for them :)
Q: Can you name some of your favourite authors and explain why they're your favourite?
A: Some of my favorite indie authors are: Cambria Hebert and Anna Cruise. I love their style. Their books suck me in and I find them impossible to put down :)
Q: Kiss, Kill and Marry:
(Uncle Jesse from Full House, Jake Ryan from Sixteen Candles, and Jess Mariano from Gilmore Girls)
A: Kiss: Jake Ryan Kill: Uncle Jess (although I'd hate to) Marry: Jess Mariano
Q: If you were stuck on an Island what would be the three things you would want with you?
A: My husband - he'd keep me safe and alive ;)
Bear Grylls - he'd be handy to have around as well.
A constant supply of fresh water :)
A: I love hamburgers. I would have them every day if it were good for me!
I love going to the movies. I'll never tire of it and
I don't drink coffee, but freshly
squeezed orange juice is my favorite drink :)
Q: What sort of advice can you give to anyone out there that's thinking about starting a novel?
A: Take the time to LEARN. Knowledge is power and it will help you get ahead further and faster :)
Here's Where You Can Find Melissa!
That's all for this week's Empowered Wednesday's! I hope you enjoyed this new feature! Check back here next week where a brand new creator will be featured on the blog!!
So until the next time, Keep Reading!
Your Graduated Bookworm!! :)