Wrecked (Charming Knights #1)
Author: Shana Vanterpool
Published: August 2018
Publisher: Shana Vanterpool
Format: ARC E-Book
Pages: 256
Rating: 4/5
Summary:
Welcome to Charming High.
Sorry, we're fresh out of charm ...
Hallie:
I am a star.
I'm not famous, before you make that mistake.
Although, I guess I kind of am. Or I will be anyway. My future was planned long before I was born.
The definition of a star is a fixed luminous point in the night sky that is an incandescent body like the sun.
I am a star. I am fixed. I am luminous only when no one is looking. I was stuck to repeat the same night every single day.
Until I met Wreck. And he showed me how alive I could feel within my cage.
Wreck:
I am a knight.
I'm not a knight in shining armor, before you start thinking I'll save you.
I am a knight in raging darkness.
Until I met Hallie. And she showed me how to break free of my battle-torn armor.
Review:
First, I would like to thank Shana Vanterpool and her publicity team for sending me a copy in exchange for an honest review! Now let me start off by saying that this was NOTHING that I thought it would be! Something about these characters made it almost impossible for me to let go of their story!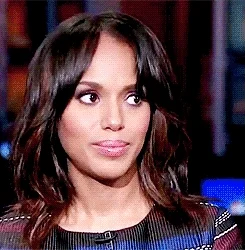 Right from the beginning you see how both Hallie and Wreck communicate and interact with one another. Wreck is that bad boy who is so misunderstood that you can't help but feel bad for him! For myself, it really made me think about the wealthy families and how realistic it seems that the children get sucked into the business, whether they want to or not...
Hallie is what you would call the goody two shoes, however she has her own demons and secrets that people outside of the wealthy community wouldn't know about. It's like there is a constant façade to hide their real emotions to the public, while internally screaming to be set free from all of the strings that they've been tied to.
Personally for me, it felt like there were certain moments that didn't necessarily need to be in the novel. I felt like a little portion in the middle was dragging on, when I just wanted it to keep going. However once it was past that little bit, the book just picked up the pace and brought on a whole slew of emotions and tugging me through it all!
"I wanted out of my entire life. But looking into his eyes, watching the life fade out of them, all I wanted suddenly was to stay inside of this gilded cage a moment longer with the boy who'd loved me his entire life."
I think while I was reading this, I could really feel sorry for both Hallie and Wreck. Although you see how much of an ass that Wreck is throughout the novel, you do understand why he did all that he had done. When Hallie opens her eyes to the truth, it's like she was living a lie her entire life, and I think that was probably the biggest betrayal that I've read and I could feel the pain she felt!
There were quite a few quotable moments, however these were some that really captured the novel, or struck a cord with me:
"It was pure torture to want what you would ultimately destroy."
"Love doesn't conquer all. Love conquers all within it's reach."
"They were a mask to hide behind, using happiness as a shield between your gnarled dark parts."
Let me tell you, there was a lot going on within the novel and I did love a lot of it! Other than a couple parts where I just didn't feel the connection and felt like it was dragging, this was a great and fairly fast paced novel! The characters pull you in, and instantly feel as if you're living with them, experiencing it all yourself!
It also doesn't help that there were quite a bit of steaminess just to get the point of connection across. There sure was some tension that could have been cut with a knife, but it slowly burned towards the end, and I think the way that they came out at the end was amazing!!
There was something about Wreck that clearly pulled both myself reading it and Hallie, and even though there was a lot of pain, you can see that they both grew up towards the end. Quite a few twists came out and I was really shocked, and totally thought about it earlier on but didn't think that it was true!
Overall this was a great read! I think that the rest of the series are going to be great, because you're getting sucked into the lives of some of the wealthiest kids just because they were born into it! Getting to see how they are stuck between a rock and hard place, you see the choices they have to make based on the cards they were dealt...
That's all for my review, I hope you liked it, and be sure to check it out before the next book comes out!
So until the next time, Keep Reading!
Your Graduated Bookworm!! :)