Welcome back Bookworms to another Empowered Wednesday! I honestly can't believe how amazing each week has been and how much I am getting to know every one of my creators! I love these connections we make simply by asking each other questions and really take it in! This week I have a fellow Canadian creator who I've had the pleasure to know for quite some time! She is super sweet and has always been such a supportive person with the most amazing photos! It also happens to be her birthday today! So with that, let's get on with our feature!
Q: Can you tell our readers about yourself and what you do?
A: Hi! My name is Phoebe! I'm currently a student, studying Thanatology, Women Studies and Sociology. What I'm going to do with this degree? I'm not sure, perhaps counselling? I love pasta, otters and taking pictures. I enjoy listening to music, a few of my favourite artists are Alina Baraz, HER, Bruno Mars and Leon Thomas. I live in Canada with my parents and my one sister. Besides reading, I really enjoy walking my dogs and colouring.
Q: How did you first get into blogging and when did you decide to take the leap and go for it?
A: I first started blogging in fall of 2015. I was doing a year of college, and I remember feeling motivated to start a blog about Christ. I wanted to show myself that I am capable of having a busy life, but being able to make room for God. I thought that this blog would an excellent opportunity to share my testimonies, my understanding, and perhaps a biblical perspective on situations (ie., dating, Christian life, etc.) with those around the world. I thought that this blog would be an inspiring opportunity for my voice to be heard, and to provide an excellent source to relieve the stress I had from college and overall society (I never realized that 2015 was a simpler time). The blog eventually started, and I said to myself that I should incorporate different aspects, such as book reviews, recipes, and general posts (such as TBR piles) into the blog. I later added pages of different varieties and it provided a greater progression of my blog. I managed to maintain blog posts (perhaps a minimum of once a week as college life can be really busy) until I hit late February of 2016. The blog posts stopped, and I finally decided a year later to write again on my blog because of bookstagram.
Q: Who or what inspired you to do what you are doing now?
A: For school, my parents always inspired to me at least finish a bachelor's degree. To them, it didn't matter what I did. I heard about Thanatology, which is the study of death, grief and bereavement, from first year university orientation, and the subject really stuck with me. I've never had an inspiration when I came to school. I wanted to make sure that I did something that made me happy. Plus, I always went with the flow when it came to school, I didn't like the concept of stressing about my future. It's unnecessary. What happens will happen organically and naturally.
Q: What would be your ideal working environment?
A: A place where I can meet people in a private office, with a lot of stationary on my desk. I can imagine myself with a computer, working away, a bunch of rose gold stationary because it's aesthetic, and with huge cork boards everywhere with sticky notes, inspiring pictures, photographs of family and friends, and an overall pleasing place. I want to be able to work my own hours, be able to communicate well with colleagues, or perhaps just be a hermit and work from home.
Q: How would you describe your style with blogging?
A: I try to keep the blogging as simple as possible. I found that if I try to over-complicate things, it confuses my brain and the readers/audience. I remember in high school when I would write essays, I tried to provide a very complicated, what I thought would impress the teachers, type of writing. I later found out as I grew up and started going to college and university that writing, blogging and a creative imagination can be processed through simplicity.
Q: What is one thing you wish you knew starting out with blogging or something you could have told your past self?
A: I wish I knew how much time and commitment was needed when starting a blog. When I started, I had already knew the commitment, but nothing could prepare me for the amount of time you actually spend on little details, such as appropriate colour, formatting, etc. I remember many people explaining to me that tiny details don't matter, but to me it always mattered. I feel that blogging and creativity is a matter of detail, and it will bother me if nothing is perfectly written or created.
I also realized that although tiny details are super important, I find that just blatantly writing and getting words on a page is also very important. It makes me feel useless and frustrated when I am unable to get an type of work down, as I'm focusing on specific details. Writing down a chunk of information and then having time to prepare specifics, such as formatting, always creates a great blog post.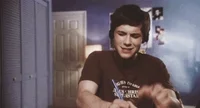 Q: What do you do in your spare time?
A: I love reading. I'm currently in night school, so there's not much recreational reading as I'd have liked, but I try to read a few pages here and there. I also love photography, riding my bike, and driving around the city with loud music and my windows down; there's something exhilarating and calming about that.
Q: How do you motivate yourself to keep the blog going?
A: I don't subconsciously motivate myself to blog because I find that if I try, I feel like I'm forcing myself to do something I do not want to do, which makes the blogging process even longer than necessary. There are times where I get motivated out of the blue, and I blog, write, create or take pictures, and there are times where I don't want to do anything besides lay in bed and eat pasta. I feel like there's a lot of emphasis that once you start something, like blogging, that you need to post every single day, and make sure that your heart is in it. But I can't post something if my heart is not in it 100%. I need to make sure that I provide quality content for my viewers, I can't do something that is haphazard and messy. When I post, I make sure that it's the best post ever. It takes a little longer, but the results are much worth it.
Q: What do you find the most frustrating and/or challenging aspect of blogging?
A: Running out of ideas.
Q: How much time do you spend blogging and is it a hobby or job?
A: Blogging is a hobby, and I don't know how much time I spend on it. I try to spend as much time as I can to make sure the content is high quality. Otherwise I don't keep tabs on time.
Q: Can you name some of your favourite bloggers/authors/shops and explain why they're your favourite?
A: Little Faith Blog – they're a Christian blog, but they're my favourite because their posts are well thought out and interesting, plus, they have a monthly bible plan, where you read a specific verse(s) each day, almost like a daily bible challenge. It helped me start reading the bible more, and provided a different step with my walk with Christ.
Book Beau – Book Beau is a shop that sells book sleeves. Benita is my favourite because she actually hand makes all her book beaus, and provides amazing fabric themes. She created something that all book readers need: a manageable pouch to keep your precious book safe in your bag!
Lori Foster – Lori Foster is an author, and she's my favourite because she brought back reading into my life. I remember seeing her book with a hot man on the cover in Indigo, called "No Limits," and after reading it, I was hooked to her stories, and managed to fall back into reading.
Q: What would be your go to meal, outing and Starbucks/Tim Horton's Drink
A: Go to Meal – Pasta;
Outing – Bookstore;
Starbucks Drink – Strawberry Acai Refresher
Q: Kiss, Kill and Marry:
(Uncle Jesse from Full House, Jake Ryan from Sixteen Candles, and Jess Mariano from Gilmore Girls)
A: I cant answer this because I haven't watched any of these LOL
Q: If you were stuck on an Island what would be the three things you would want with you?
A: Water,
Gum and my
Bible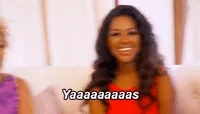 Q: What sort of advice can you give to anyone out there that's thinking about starting a blog?
A: Start. Don't' be afraid to start. Fear is a liar, so don't let it deceive you. Take that leap, take that push, and if you fall, dust yourself off and start again.
Here's Where You Can Find Phoebe!
That's all for this week's Empowered Wednesday's! I hope you enjoyed this new feature! Check back here next week where a brand new creator will be featured on the blog!!
So until the next time, Keep Reading!
Your Graduated Bookworm!! :)