Welcome back bookworms to another Empowered Wednesday! Today I have an amazing bookstagrammer who is also an author! We met a long time ago in a group chat that decided to become a book club, and although we kept it going for a while, the friendships ended up lasting longer! So with that, let's get on to our next feature!
Q: Can you tell our readers about yourself and what you do?
A: Hi, readers! I'm Rachel L. Schade, and I've published a children's picture book (My House Is Falling Apart!) and am currently working on a YA fantasy series, the Silent Kingdom series.
Q: How did you first get into writing and when did you decide to take the leap and go for it?
A: I've been writing for about as long as I can remember. Even before I could write, I drew pictures and dictated stories to my mother so I could "write" books. I took the leap to publish a children's book in 2015 after working for a while for a self-publisher. Publishing had been a dream for years, but it wasn't until then that I realized nothing was really holding me back to just go for it.
Q: Who or what inspired you to do what you are doing now?
A: I suppose my parents would have to be the biggest inspiration. They always encouraged my love of reading and writing. When I expressed my desire to publish, they were always extremely supportive. A lot of my favorite authors, with their amazing books, naturally inspired me as well, the most notable of these being J.R.R. Tolkien. It was after falling in love with The Lord of the Rings that I first attempted to write a fantasy novel.
Q: How would you describe your style with writing?
A: I suppose it varies a lot. I mean, my children's book is a rhyming, whimsical tale that draws on some Dr. Seuss inspiration. My YA fantasy style is very different—of course! Overall the series focuses a lot on my love of using my imagination to dream up other worlds. It's a bit of a coming-of-age story as well. I like to explore how my characters can grow and change throughout a plot. I'm not really sure how else to describe my style, because I feel like it's constantly adapting and growing based on what I'm undertaking or how I, myself, change and grow. 😊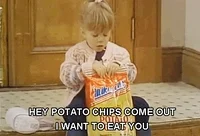 Q: What would be your ideal working environment?
A: An amazing home library, with floor-to-ceiling bookshelves and beautiful woodwork, an enormous desk to sit at, and a few windows overlooking a garden. Also, if I could have a hefty supply of coffee, snacks, and inspirational music, that would be pretty fantastic.
Q: What is one thing you wish you knew starting out with writing or something you could have told your past self?
A: I wish I could tell my past self to stop dragging her feet and publish sooner. Self-publishing is more achievable than I had thought it would be, and my doubts and fears weren't worth holding myself back from my dream.
Q: What do you do in your spare time?
A: I read, a LOT. I also spend time with my husband, family, and friends. Occasionally I go running or sign up for races. I have a weakness for shopping—especially for books! Mostly though, when I come home from a long day of work, I love to just crash on the couch for a while with good ol' Netflix.
Q: How do you motivate yourself to keep the novel?
A: Sometimes it's by indulging myself with a break. Hey, if I'm running out of steam, maybe I need it. I also try to shove aside the fears that are usually the root of my writer's block or whatever it slowing me down. I try to go back to all the reasons why I love writing and then carve out some time to just sit down and have fun. Then I write because I want to, not because I'm telling myself I have to. Besides, my writing quality is so much better when I'm writing from a place of joy and for the sheer love of it!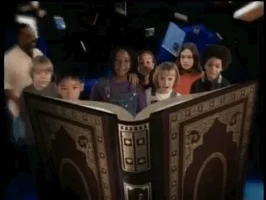 Q: What do you find the most frustrating and/or challenging aspect of writing?
A: The whole publishing process! It can be such a headache. I love to write…the work I put into self-publishing, promoting, etc., is done mostly because I have to if I want to share my work with the world. However, I haven't tried to push my way into the traditional publishing world yet. As annoying as the work tha
t goes into self-publishing can become, there is a certain joy and freedom in it, in getting to have so much control over how the book you worked so hard on turns out aesthetically.
Q: How much time do you spend writing and is it a hobby or job?
A: I try to put in a little time each day, but since writing and publishing is a hobby right now, sometimes that doesn't happen. I'm a full-time preschool aide, and sometimes that takes so much of my time and energy, that I don't have a lot left over for my hobby. My family and other life responsibilities must always come first! Writing is done in those spare "me time" moments. I'd love to write full time, someday, but if that never happens, I'm thankful I've found this much time to dedicate to a hobby I'm so passionate about.
Q: Can you name some of your favourite authors and explain why they're your favourite?
A: J.R.R. Tolkien—his world-building is mind-blowing, and I do love the stories he created. Jane Austen—I love the "subtle" romance she writes and the humor and wit in her works. Agatha Christie—there's a reason she was a mystery-writing QUEEN who sold an astounding number of books! Then some modern YA writers I enjoy for the worlds and characters they create, their exciting plots, etc., are David Estes, Marissa Meyer, Leigh Bardugo, Sabaa Tahir…this list could go on and on, so I'll stop now. 😊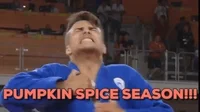 Q: What would be your go to meal, outing and Starbucks/Tim Horton's Drink?
A: Where I want to eat usually depends on my mood, but some of my favs are
anything Mexican or Italian. I love going to Barnes and Noble or exploring the mall with my husband; in the summer, we have fun camping, biking, hiking, etc. In the winter, my go-to Starbucks drink is a mocha—peppermint or salted caramel when they're available, please!—and in the summer I mostly drink their iced coffees with soy milk and caramel or vanilla syrup. So basically I like my milk and sugar with a bit of coffee…
Q: Kiss, Kill and Marry:
A: Kiss Mr. Darcy, Kill Mr. Collins, Marry Mr. Knightley.
…See what I did there? (Or should I kiss Mr. Knightley and marry Mr. Darcy…this is tough, girls…)
Q: If you were stuck on an Island what would be the three things you would want with you?
A: A Bible, a book, and my phone to call my husband to come get me because…NO THANKS!! lol
Q: What sort of advice can you give to anyone out there that's thinking about starting a novel?
A: If you want to write, make sure you're reading a lot. This is overstated advice but that's only because it's true. It's the best way to learn what works and doesn't work for you and how you want to build your own characters, world, plot, everything. Other than that, the big thing is to not give up and to not be afraid to ask for advice. That means you have to share the draft and not flinch away at criticism.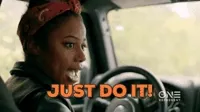 And then take that criticism and revise, edit, revise, and edit! You can't be afraid to change your book or share it with the world. And finally, you have to make your mind up that it's important to you and you're going to finish this project. Otherwise it's just going to become a forgotten document on your laptop or in your drawer.
Here's Where You Can Find Rachel
That's all for this week's Empowered Wednesday's! I hope you enjoyed this new feature! Check back here next week where a brand new creator will be featured on the blog!!
So until the next time, Keep Reading!
Your Graduated Bookworm!! :)