Come With Me (Sugarland Creek Series #0.5)
Author: Brooke Montgomery
Published: Brooke Montgomery
Published: June 2023
Format: BETA/ARC E-Book
Pages: 200
Rating: 5/5
Summary:
A second chance prequel from small town romance author Brooke Montgomery about high school sweethearts who find each other again after ten years and reveal secrets that change everything...
I didn't know I was pregnant.
Ayden walked away from me a decade ago and never looked back.
The only thing he left me was our sweet, amazing daughter.
And a mile-long list of small town secrets.
When his father—the town's mayor—threatens me, Ayden's childhood best friend steps in.
And I have no choice but to fight the battles he ran away from.
I spent years looking for the only man who's ever stolen my heart.
When I finally find him in Sugarland Creek, Tennessee, I go and face him.
He deserves to know the truth.
Not just about his child but his best friend, too.
No matter how much time has passed and how far apart we are, my heart still beats for him.
But I don't want to get hurt again.
Even though I want to give us another chance, it's not just my heart on the line...
It's our daughter's, too.
Come With Me

is a prequel in the Sugarland Creek series. If you love second chances, secret child, and small town tropes, you'll fall hard for Ayden, Laney, and Serena! Each book in the series is a stand-alone and ends in a happily ever after.
Review:
Alright, so first off let me say thank you to Brooke Montgomery for sending me a copy to review. This was the prequel to her brand new series, the Sugarland Creek Series! This story is about Ayden and Laney, a second chance romance between two people who have loved one another since they were kids, but of course an ass of a father comes between that love and years start to pass by. (And ass is putting it nicely!)
From the beginning, you get a good look into the Hollis family that this series is based on, and I SO cannot wait to dive into Noah's story in the first full-length novel of this series! It was the perfect opening for this newly found family that Ayden has, and I'm already invested!
Honestly, I was sucked in. I'm clearly a sucker and LOVER of small town romance, and this checks all the boxes! Lainey spends years trying to find Ayden after he leaves ten years prior. There's many things that come out, but I'm not about to spoil that for you! You'll have to go grab this freebie and read it for yourself!
When she finally finds him and tells him all the things he's missed, including the fact that they have a daughter together, Ayden is willing to do anything to make sure Lainey doesn't slip from his fingers for the second time. This was an emotional story that had some twists and turns I didn't expect to see but it all played out so well!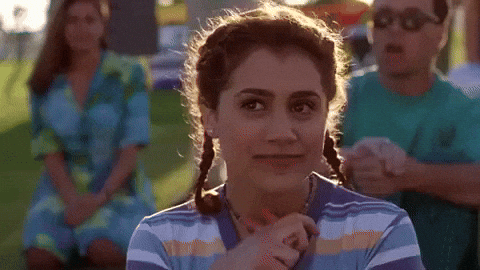 Can we take a second to talk about Serena though? This adorable little girl that quickly steals the show and I just love the interactions she has with both parents and how quickly I fell in love with her! Ayden instantly fell in love with her and wanted to do anything and everything he could to make sure they were together again and he wasn't about to miss out on anymore of her years! I loved it!
There were some spicy scenes, although I do feel like this was way more than just that. This was a second chance from a great love that was still burning after 10 years. A love like that where you're willing to sacrifice having to leave to make sure the other person lives a good life, even with some evil lurking around. The kind of love that found it's way back to one another and one you'll never let go of again, and it was amazing!
Overall, I really loved this prequel to a brand new series! I'm excited to see what's next for Brooke and the Hollis family! The descriptions were so on point, I swear I could feel like I was right there with them, and definitely makes me want to vacation here!
That's all for my review, I hope you enjoyed it! Be sure to subscribe to Brooke's newsletter and grab this freebie today!
So until the next time, Keep Reading!
Your Graduated Bookworm!! :)