Catching the Cowboy (Circle B Ranch Series #2)

Author:
Kennedy Fox

Published:
April 2020

Publisher:
Kennedy Fox

Format:
E-Book

Pages:
326

Rating:
4.5/5

Summary:
Settling down and starting a family is something Diesel has considered, regardless of his one-night stand reputation. However, he just might be single forever since who he wants is off-limits—his best friend's little sister.
He's been in love with her for years, but betraying his friendship could ruin everything.
Rowan Bishop is over men, especially after finding out her boyfriend cheated and left her heartbroken. After graduating from college, she's back home and has to face the one guy who purposely gets under her skin—her older brother's best friend.
She hates that she's attracted to him, but she's willing to fight for who she wants.
Spending time together is a bad idea, but neither can deny the chemistry sizzling between them. Late night talks turn into spontaneous adventures and just when Rowan's willing to admit how she truly feels, Diesel's past catches up with him and ruins their picture perfect romance.
One secret turns into another and before either can grasp their new reality, more truths unravel—threatening to expose their forbidden relationship.
**Catching the Cowboy is a complete standalone and can be read without reading any of the other books or series, but if you prefer to read in order, start with Hitching the Cowboy as the characters and families do interconnect. Suggested for mature readers only.**
Review:
We're back at the ranch with Rowan and Diesel in this brother's best friend romance and I am HERE FOR IT!
There's something about a forbidden, brother's best friend romance that I sure do love, and this has it all! Diesel is honestly just hilarious, and I know for some, it's just how he is, but you see him start to really reveal his true emotions throughout the book and I LOVED it!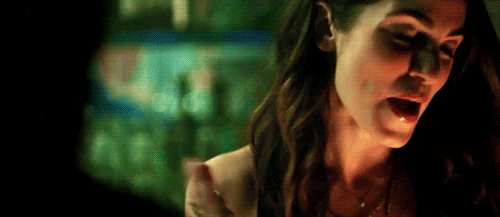 From the beginning, I was hooked on these two in the best way possible, and you can just feel the tension and angst and know that they're just meant to be. This was a slow burn at first, but once they finally got together, their chemistry and steam was off the charts! Get yourself a fan, cause you'll need it!
I'll say, I couldn't put my tablet down, this was such a page turner! And that twist that came at you... OMG I didn't expect it but wow it was amazing!
Let's take a second and talk about Diesel, because although he may be loud mouthed, and uncensored around the guys, when you finally see his true feelings it was amazing! There were so many sweet moments that'll have you swooning for him! Like starting from the prologue, swoon-city over here!
Overall, I really loved these two! It was a fast paced, page turner of a trope I seriously love and could not get enough of these two! If you're looking for a brother's best friend, small town, cowboy romance... pick this one up!
That's all for my review, I hope you enjoyed it and be sure to check out Catching the Cowboy!
So until the next time, keep reading!
Your Graduated Bookwom!! :)