Welcome to another Empowered Wednesday! I hope you all have been enjoying these features as much as I have! Be sure to sign up on my mailer list, to get in all the know before anyone else! With this new feature, Although I haven't read her books yet, I had the pleasure to meet her in person and she is definitely the sweetest!
Q: Can you tell our readers about yourself and what you do?
A: My name is Jess Bryant and I'm an independent romance author. I used to call myself a Contemporary Romance Author but in the past year or so I've branched out into multiple genres. I now have contemporary, Male/Male, Sports and Paranormal romance novels in my catalog. I like to write what I enjoy reading which is a little bit of everything. My main focus, no matter the setting is always romance and finding a way for my characters to live happily ever after.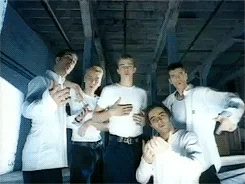 Q: How did you first get into writing and when did you decide to take the leap and go for it?
A: I've been writing stories since I was a little girl. I have a whole album of NSync fan fiction that would make me blush if anyone ever found it hiding in a box in storage. After I "borrowed" a book from my Aunt's Harlequin collection when I was thirteen there was no going back for me. I knew that I wanted to write the passion and romance that I read in those books and so, after a lot of thought and work and doubts, I released something I'd written out into the world and haven't stopped writing and publishing since.
Q: Who or what inspired you to do what you are doing now?
A: So many people. All of the amazing authors I read growing up. The incredible women in my life like my mom, my aunt and my sister. My friends who push me every day to do this thing I love. I wouldn't be where I am now without each and every one of them.
Q: What would be your ideal working environment?
A: I dream that someday I'll own a big house with a room dedicated solely to my
books and my writing. I imagine a large desk looking out a big window surrounded by bookshelves and inspirational prints on the wall. And silence. I dream of silence. haha! For
now, I write on my couch or in my bed or in the car if I can convince a copilot to drive. Whatever gets the works out of my head and onto paper.
Q: How would you describe your style with writing?
A: I honestly don't know. Fanciful perhaps? I've had friends use that word before. I give a lot of details and flourishes. Plus there's the fact that everyone always gets a happy ending in my books. Maybe that is fanciful, but to me, that's what romance should be.
Q: What is one thing you wish you knew starting out with writing or something you could have told your past self?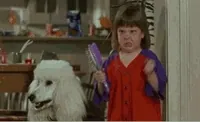 A: You don't have to hit publish as soon as you type the end. *Knocks younger self in the head with this repeatedly* Looking back, I wish someone had told
me that a work wasn't done just because I typed the end. I wish I'd known how much more there was to this industry. Beta readers and Arc readers. The importance of bloggers and connections. Even social media. I wish I'd done more research back then.
Q: What do you do in your spare time?
A: Spare time? What is this thing of which you speak? I work a full-time, forty hour a week job. I go home and take care of my pets and then settle in to write most nights. My weekends are usually spent writing, editing or reading. When I do take time off, I enjoy going to the lake and to concerts. I love sports and never miss an OU football game.
Q: What would be your go to meal, outing and Starbucks/Tim Horton's Drink?
A: I don't drink coffee but I'm addicted to Diet Coke. I know. I know. It's awful and I'm trying to quit. Don't judge me.
Q: How do you motivate yourself to keep the novel going?
A: If I'm experiencing writer's block, I take a break but if I need real motivation I go to my friends. I'm lucky to call other indie authors like Maren Lee, Tarrah Anders, Dee Ellis and Shay Cole some of my closest friends and since they know better than anyone what I'm dealing with they're usually able to talk me through it and get me back to the words.
Q: Can you name some of your favourite bloggers and authors and explain why they're your favourite?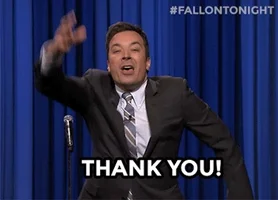 A: There are so many authors and bloggers that have helped me along the way. The girls at Indies Ink are amazing. The indie romance author community o
n Instagram is my tribe. I can't name one blog without naming a hundred that have read and reviewed and helped promote me so I won't narrow the list down. Just know that if you're out there supporting independent romance authors, I see you and I thank you.
Q: What do you find the most frustrating and/or challenging aspect of writing?
A: Marketing is by far the most challenging part of the process. As an Indie author, I'm basically doing the job of a dozen people on my own. Writing, editing, designing, publishing and marketing all fall on me. I'm doing it with a tiny budget and most of the time, I'm losing money. It can be frustrating to keep pouring your heart and soul into something when you aren't seeing a real return but for me, I just try to remind myself that I write because I love it, anything else is extra.
Q: How much time do you spend writing and is it a hobby or job?
A: I call it my second job because it is. If I'm not at my "day" job then I'm working on something to do with my writing. I have tasks and deadlines. If that's not a job, i don't know what is.
Q: Kiss, Kill and Marry:
(​Uncle Jesse​ from Full House, ​Jake Ryan​ from Sixteen Candles, and ​Jess Mariano​ from Gilmore Girls)
A: Kiss Jake Ryan, Kill Uncle Jesse and Marry Jess Mariano (Come on, it's JESS AND JESS!)
(​Peyton Sawyer ​from One Tree Hill, ​Erin Lindsay ​from Chicago PD, and ​Katniss Everdeen ​from The Hunger Games)
Kiss Erin Lindsay, Marry Katniss Everdeen and Kill Peyton Sawyer (Good lord she was whiny wasn't she?)
Q: If you were stuck on an Island what would be the ​three​ things you would want with you?
A: A satellite phone to call for help. Sunscreen. A hot guy to keep me company?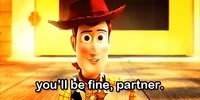 Q: What sort of advice can you give to anyone out there that's thinking about starting a novel?
A: Don't quit. Don't ever quit. If it's something you really want, don't give up on it. People will tell you that you're crazy, that's it's silly, that there are better ways to spend your time. If you write romance they'll say much, much worse. But if it's your dream, don't let them deter you. Push through and push on because when you type the end, when you hit publish, when you get that first message from a fan, all the long hours and doubts are totally worth it.
Here's Where You Can Find Jess!
That's all for this week's Empowered Wednesday's! I hope you enjoyed this new feature! Check back here next week where a brand new creator will be featured on the blog!!
So until the next time, Keep Reading!
Your Graduated Bookworm!! :)