Cocky Fiancé
Author: T.L. Smith and Melissa Jane
Publisher: CreateSpace
Published: November 2017
Format: Paperback
Pages: 246
Rating: 5/5
Summary:
He wasn't meant to be on my radar, he was definitely the off-limits guy.
My brother's best friend, my friend's ex, but most of all he was my boss.
Hawk Carnage resembled one thing, and one thing only. Sex.
He used it, he knew it, he lived it. Hawk owned the largest lingerie company in the world, and I was his leading lady.
In business.
But now business and friendship were about to be crossed. The lines blurred, and I was ready to dip my toes in the forbidden water. Because no matter how much I said I could refrain from Hawk Carnage, now was not the time.
He was to be my fake fiancé.
And I was about to sink into that forbidden water, with Hawk's hands clutching my sides.
Lord help me because I was about to enjoy every moment of it.
Even if it was just for fun.
Even if it would ruin everything.
I was going to dive in head first.
Review:
Thank you so much to T.L. Smith for sending me a copy in exchange for an honest review! Let me tell you it was just amazing! I'm pretty sure that if I didn't have to go into work, I would have finished the whole thing in one sitting!
When I picked up this book I was not at all expecting so much to happen in what seems like so few pages, but WOW! Right from the beginning you get sucked into this world. Now for myself, I grew up with a brother and he always had friends over, so I can relate to Britta. But the boss thing, that's just a whole other level of forbidden love.
From beginning to end there were all of these little moments where I found myself trying to solve a puzzle. Like what's going to happen? Who is this person, and why are they ALWAYS AROUND! If you've read this, you'll know who I'm talking about.
I really don't think that it could get any steamier! I mean come on! I swear almost every chapter had something going on, and you really could feel the sexual tension that neither one of them could get enough of. As much as they hated to admit it, there was a connection, and the heat was fire hot!
The entire idea of having Hawk become the face fiancé to try to get over her ex was brilliant, but when the moment came, you could definitely foresee a lot of things that were bound to happen. Between the brothers, the company, and the work-based relationship they have, you'd think that the barriers would stop them!
Okay now let me talk quickly about this twist! I DID NOT SEE THIS COMING! I basically got to this, and was in a cliffhanger because I had to leave for work! Like how, what, who?!! It totally threw me into a loop, and I couldn't take it! At first I thought that it was a little joke, but as I kept reading, it just got even more intense!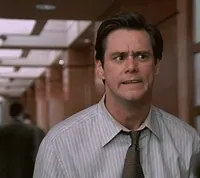 Now there were plenty of quotes throughout the novel, but here are just a couple that kind of captured the book:
"He boosted their confidence with just one look. And last night, I'd felt like a F****** queen in his presence."
"My boss...My brother's best friend...and not my fake fiancé."
When you get about halfway through the book, you get more into both Britta and Hawk more as individuals. It's pretty amazing how much they both work hard for what they do and what they want. When they both are together in some chapters, you can't help but laugh at the banter!
Overall this was an amazing, fast paced, and quick read. The characters were enticing, and you get sucked in really fast...so you better have a seat belt on!
That's all for my review, I hope you enjoyed it! If you're looking for a fast and quick book to read, and you love some forbidden love, this book is for you!
So until the next time, Keep Reading!
Your Graduated Bookworm!! :)