Mr. Right Swipe
Author: Ricki Schultz
Publisher: Grand Central
Published: June 2017
Format: ARC Paperback
Pages: 304
Rating: 3.5/5
Summary:
Rae Wallace would rather drown in a vat of pinot greezh and be eaten by her own beagle than make another trip down the aisle--even if it is her best friend's wedding. She's too busy molding the minds of first graders and polishing that ol' novel in the drawer to waste time on any man, unless it's Jason Segel.
But when her best friends stage an intervention, Rae is forced to give in. After all, they've hatched a plan to help her find love the 21st century way: online. She's skeptical of this electronic chlamydia catcher, but she's out to prove she hasn't been too picky with men.
However, when a familiar fella's profile pops up--the dangerously hot substitute teacher from work (Nick)--Rae swipes herself right into a new problem...
Review:
Let me start by saying thank you to Hachette Books Canada for sending me this book for review!

Alright, so this wasn't entirely my cup of tea, and I'll explain why. It did have some great moments, but it took almost halfway through the book for me to totally get into it. It was a slow start for me, and I found myself really not enjoying all of the hashtags and texting language for someone whose supposed to be a teacher and in her mid thirties.
Personally for me, I did find some connections and some things that were similar. Like a teacher by day and a writer by night trying to become published...pretty spot on with me too. However the language she uses when talking to her friends (and co-workers) is more like the language of someone who is younger than me, and I'm already younger than the age of Rae.
Now let me tell you, once you got past the first 100 pages at least, it starts to pick up. There's a moment where Rae sleeps with someone she probably shouldn't have, and I was thinking to myself FINALLY IT HAPPENED! But she hammered the nail into that coffin faster than she could put her clothes back on...So then that left me with pining for these two characters to finally realize that they really do belong to one another.
"This was not just me clinging to you because you were there...This is about me and you. About happiness. About love."
Truthfully it does get better closer to the end, and it picks up speed. I found that so much was happening towards the end that I LOVED, that I wish were happening more at the beginning too! I mean the Novel within the novel itself was pretty amazing!

I did have a couple quotable moments as well throughout that show how much resisting, love, compassion, and heartwarming moments.
"You've sabotaged because you're scared. Well, guess what. Take hold of all that 'opportunity' you're telling me about and go get him."
"I don't want a better man, a different man, the next one who comes along."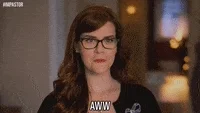 Overall this was a good book. It played with the heartstrings, had some steamy moments that were a slow burn, but worth it! It really did have me wanting to read more, but it took too long to get to the really amazing parts of it. The interaction between Rae and most of the other people around her wasn't as adult as I thought it would be for someone who is in fact older...
That's all for my review for Mr. Right Swipe. I hope you enjoyed it, and if you're interested in reading it, be sure to check it out on Goodreads!
So until the next time, Keep Reading!
Your Graduated Bookworm!! :)