This Is Dangerous (Checkmate Duet #5)
Author: Kennedy Fox
Publisher: Createspace
Published: July 2017
Format: ARC Paperback
Pages: 363
Rating: 5/5
Summary:
Logan Knight is a real life knight in shining armor. A detective godsend in a sleek black suit has me thinking less than secretive thoughts. Brooding and mysterious, he's the kind of guy every girl instantly notices. Between his seductive smirk and charming good looks, it's no wonder I can't help the way he makes me feel whenever I'm near him. Too bad he's unavailable—
or so he says.
He thinks I'm a do-gooder who shouldn't get involved with a guy like him. His past is messy and relationships just add to that. He insists the timing is all wrong and he's devoted to his career, but I don't buy that excuse for a second. I see the way his body tenses and his jaw ticks every time another guy is around me. He just won't admit it, but I'm more determined than ever to show him what he's missing.
I'm a devoted animal rescuer and I'll risk everything to save them, but when a dramatic turn of events puts both our lives at risk, I'm positive Logan will write me off for good. But when he asks for my help with a personal crisis, I know it's my last chance to finally show him I can handle anything he throws my way—messy past and all.
He might think he has me all figured out, but I'll prove him wrong no matter what he thinks. This game of push and pull has me running in circles. One wrong move and we could both lose.
Checkmate,
Knight
Review:
Okay, let me first give these two ladies a HUGE apology in my massive delay in this review. Clearly I need to work on my review writing a lot faster than sitting and binge-watching reruns on my days off....just kidding....maybe. Thank you for a copy for review, because it did not disappoint!
So right from the beginning you get into this story, and honestly it just kept going from there! You automatically feel the tension and attraction between Kayla and Logan. All the back and forth at some points had me feeling like COME ON!! I wanted it to happen faster than it did, but that slow burn makes the rest of the novel flow much better!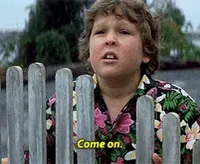 So from the ending of the last novel, (If you haven't checked it out, go do that first!) you get a little cliffhanger of information that kind of gets you on the edge of your seat for this novel! I don't want to say exactly what it is, because I mean... Spoilers!! BUT! One of the key moments in the novel really show how much of a connection Logan really has. It's honestly amazing, and something that everyone would want or even wish to see/have.
"Falling in love with Kayla Sinclair would be reckless. Allowing her to fall for me would be dangerous."
Speaking of connections, Kayla and her dogs. Man after reading this, all I wanted to do was go get a dog! Like literally I went to the Humane Society and looked at animals that would be available for adoption. The way that she treats these animals is something that I would like to wish that all pet owners did, however we all know it's not the same. All of the doughnut talk too had me craving sweets for days! I love you ladies, but let me tell you one thing. It is really hard to stay away from sweets and eat healthy when there is so much food talk in your novels...
So like I said from the beginning to the end, there was so much going on. With past characters making their way in throughout, you actually get to read more about their life too, which is always fun, because they really start to feel like family. I think that out of all the characters and stories, this couple is my favourite. I mean I love muffins and all, but doughnuts are definitely my fave!
While reading this amazing roller coaster ride of a book, I found some quotes that stuck out to me....
"When you find a girl who makes you feel normal and wanted again, you grab on tight and you don't let go."
"She's the forever kind of girl."
"As much as I hate to admit it, I'm drawn to him like sprinkles on doughnuts."
Okay let me say CLIFFHANGER MUCH?!?!?! K&F, seriously, you know how to keep it all going. Like non-stop cliffhangers, leaving me wanting so much more, but having to wait! There's one thing I've never been good at and it's waiting.
That twist really came in hard, and it didn't really give you a chance to recover, or stay grounded. I believe I just sat on the couch, continuously yelling "OMG" until someone came thinking I was injured or something. It of course was right at the very end, but damn, it was so good!
Overall this book was amazing! The pure and raw connections that Kayla and Logan have for each other, and for others is so apparent and beautiful. A roller coaster ride for sure, packed with emotion, protectiveness, and love. Definitely felt dangerous at certain moments, but it's all the thing to keep you on the edge of your seat! Super fast paced as well, you'll finish this thing in one sitting. (unless you're like me who wanted to savor the moments...)
That's all for my review of This Is Dangerous, I hope you enjoyed it! If you haven't checked out the other books in the series, go check out the other reviews, and be sure to add them to your TBR!
So until the next time, Keep Reading!!
Your Graduated Bookworm! :)