Elly Blake
Author of the Frostblood Saga
Welcome back bookworms to yet another author interview! I feel like I haven't done one of these in so long, but I am so excited to be sharing this interview, as it's my first in person Q&A that I've gotten the opportunity to actually have!! It was so amazing to get the chance to actually sit down and meet face to face with Elly Blake and ask her a bunch of questions about her novel Frostblood, her hobbies, and what we can look forward to in the future! Of course we could have talked for a while when it comes to books, but somehow we managed to keep it short! ;)
Elly Blake is honestly so incredibly sweet, and literally just like us when it comes to fandoms, and newly released YA books! I actually didn't know, but she loves owls (Which is so cool!) and I just so happened to have a book beau decorated with owls! Coincidence? I think not!!
Alright, so why don't we get to the juicy stuff, am I right?!
Q. Were you a reader before you were a writer? And do you prefer reading or writing now?
A. Yes, I was a reader before I began writing. When I was nine and was reading Narnia. I didn't start writing until I was 30, but I've always dreamed about writing since I was a teenager, but never had the courage to. I definitely prefer reading over writing. Writing involves a lot of self doubt [among other things].
Q. I loved the concept of fire and ice! What was your idea behind it?
A. Not to sound totally cliche, but it was actually in a dream I had. It was about a girl of fire power and a king of an icy heart. Definitely some inspiration from The Last Airbender.
Q. E-Book, Paperback, or Hardcover?
A. Hardcover is special, especially if it has a pretty cover. For convenience, I love E-book. I mean cheaper prices as well would be paperback...I love them all! *Haha!! We've all been there!!*
Q. Advice to new writers, and the hardest thing about writing?
Biggest would be that you're capable of more than you realize. If you have a passion, then do it and don't wait until you feel you're good enough. Let yourself be heard.

Perseverance and wanting to learn. Take breaks from your writing. I was listening to a workshop once that says you have to be obsessed with the work.
The hardest thing about writing is the lack of confidence, and the anxiety that comes with it. You should definitely celebrate your own success. So when you've finished a chapter, or more, reward yourself with something small...a drink, chocolate, or even just watching TV.
Q. What draws you to the characters in your novel?
A. There's a part of Ruby that's like me. Not bravery, but her emotions. She has this huge power. Connecting the emotion to the power, and being curious and wanting to learn. When it comes to Arcus, someone actually asked me if I wanted to have him described like this [meaning his looks], and I really did!
Q. Anything you can tell us about Fireblood?
A. Basically it shows the aftermath and how unfriendly they are and explores more of Ruby's past. New characters [that I think are kind of important] will pop up as well.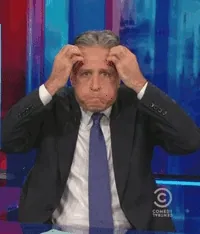 Q. Where do you get your inspiration from?
A. Sometimes I get inspired by a story or show where I want things to go differently. I tend to people watch [not as much though] but definitely a day dreamer.
Q. As someone who has trouble really loving novels from this genre, I was really compelled to it. What would you say makes your story unique?
A. Accessible fantasy. I call it "World Building Lite" because I don't tend to have a lengthy world building history at the very beginning of the novel. That's more
of my preference, but I know many authors who would rather have a full description of this world for readers.
Q. What or who made you decide to write or become a writer?
A. Confession: my friends and I found romance. We were about 14 years old, sitting on the bus and reading romance books. *Not gonna lie, that sounds amazing!*
Q. There were certain scenes that were pretty intense...did you feel those emotions while writing them?
A. Totally! When writing scenes between Arcus and Ruby mostly. When I get notes about feedback, for certain scenes, I get really protective, and if it's not exactly something that I want to hear, it sometimes hurts, but I totally get it! So I definitely get invested in those scenes.
Q. What's your favourite "SHIP" from the books you've read?
A. Too many to think about it, and probably ones that would just show my true age...I'll get back to you on that! ;)
Q. Fun facts about yourself?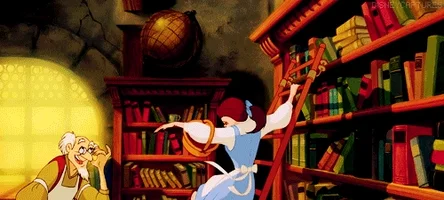 A. Umm...something interesting? I work part time at a library...*GOALS* I have three kids, so writing is my hobby. I wrote in secret for a while with TRW (Toronto Romance Writers). I didn't tell anyone (Except my immediate family) until I had book two. I definitely got some brainstorming help from a few people I trust, but I tend to keep it to myself.
Q. Anything in the works right now?
A. Finishing Fireblood (Book two in the trilogy)
Q. Three words to describe yourself?
A. Definitely sensitive...my husband would probably say I am resilient and I think curious. I really like to learn!
Q. If you could be any character (Within your book or not) that had powers, who would you be?
A. Ouu....I wouldn't want to read minds, so that's off right there. Hmm...I think I would want to be Fix It Felix from Wreck It Ralph. If I could go around the world and fix things? That would be cool!
Q. What is currently on your TBR right now?
A. Wow too many to even count! It's a never ending pile of books to read!
Caraval

The edge of everything

Definitely behind all of Sarah. J. Maas

Allegedly
Q. If you could collaborate with any author, who would it be any why?
A. Julie Kagawa! I love her Iron Fae series! I would also want to write with Marie Rutokoski who wrote the Winners Trilogy.
That is all for my interview with EllyBlake! I really hope you enjoyed our interview, and learned more about this awesome Canadian!! I am so happy to have had the chance to meet and interview her! Thanks again to the amazing people over at Hachette Books Canada for making this possible!! She is honestly so sweet, and I can't wait for Fireblood to come out! Definitely check out the series, and if you haven't already, I've got my review of Frostblood up already!
You can find Elly on: