Checkmate: This Is Reckless (The Checkmate Duet #3)
Author: Kennedy Fox
Published: February 2017
Publisher: Kennedy Fox
Format: E-Book ARC
Pages: 339
Rating: 4.5/5
Summary:
Introducing book 1 in the new Checkmate Duet Series from a secret duo of bestselling authors! This friends to lovers romance will have you swooning and laughing from the first to the last page! Are you ready to play the game?
Drew Fisher is the type of guy every girl wants.
Noble police officer by day, charming prince by night.
He has no idea the effect he has on women, especially me—his little sister's best friend.
I'm the blonde Southern belle who lives up to the cliché, except I have my own quirks. I'm smart as a whip, can change my own oil, and recite The Pledge of Allegiance backward, but he doesn't see that girl.
It'd be easier to forget him if he wasn't my roommate and if the first thing I saw in the morning wasn't his shirtless body covered in tattoos. I've crushed on him since the day we met, but he's made it perfectly clear where we stand. Just friends.
I know I need to move on and accept that his feelings will never be mutual, but every day he smiles at me, I'm left dreaming of what if.
He has girl issues, and I've got a crush I can't deny.
We're friends, but I want more.
One drunken hookup leaves us with much more than a platonic friendship. Pretending it never happened proves to be more difficult than anticipated.
A crazy ex-girlfriend, a dangerous war of stolen glances, and passionate kisses leads to the most reckless battle yet. I won't be a pawn in his game, but I'll play by his rules if it will show him I'm the one worth breaking them for.
Checkmate, Prince Charming.
*Recommend for ages 18+ due to sexual content and adult language.*
**This is book 1 of 2 in the Checkmate Duet Series--a friends to lovers romance. Highly recommended to read the Checkmate Duet, This is War and This is Love first, but not necessary. This can read as a standalone duet.**
Review:
First, I want to say a huge thank you to Kennedy Fox and their blog tour team for setting all of this up! Of course I would have double signed up (because that's me!) but it was totally worth it, for getting to read more of this amazing series! I will admit that it's a lot different than the first two, but it definitely has it's own wild ride!!
Alright, so you dive right into this story, partially with the continuation of the last book (but nothing really in desperate need of reading it first--although I definitely recommend reading it in order) and right off the bat, you're a little surprised with what's happening. I mean I sort of did a little laugh and had some excitement, but then had to retrace my steps to read about what happened prior (It goes to the past a couple times at the beginning.)
From there you're set in for a roller coaster ride between Drew and Courtney. I mean I always knew that Courtney was a fireball, but she really gives it to you throughout this novel, and I wouldn't expect anything less! Especially when it comes to Drew! Man does he like never own a shirt?!!
The relationship between Courtney and Drew is definitely not ordinary, however it's something that I actually loved reading. Of course I knew the relationship from the first two books, but when it's coming from Courtney and Drew themselves, you see more than from a third POV. There's more going on with them, and you really see their struggles, their habits, it's almost as if I've become part of their group, and can tell what's up. I mean just the group of friends that Courtney has including Viola is pretty awesome! You also get to see their rawness and purity of the relationship as well. Their dynamic is so adorable and the connection they share even before anything happens is pretty apparent!
Alright, so for me there were a couple times that I felt like the story was just too good to be true! Of course a lot of things happen between Drew, Courtney, and Mia. Let me tell you, if I were Courtney, I would have done what she was thinking, because Mia is on a whole other level of evil and villain...she just needs to go! Somehow she sneaks her way in, like a tick or a cockroach, but no matter how much insect spray you put right in her face, she just crawls on back...
Anyway, after that little rant! I personally found a couple times where it wasn't exactly slow, but there either wasn't enough, or it was too rushed to have all this happen all of a sudden. I can't exactly say it, due to spoilers, but it was more towards the end where all of this happened. Believe me it doesn't really change the ending, because the ending I kind of saw coming, and although I didn't want to admit it, it happened. And here I am, now waiting for book four to be released so that I can see what will come out of this!!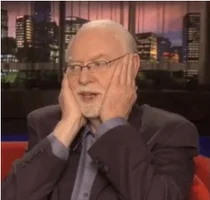 So of course there are a lot of roller coaster parts from beginning to end, and I swear it never stops! I had been laughing, yelling and crying all within this novel!
"Giving you my heart was the hardest thing I've ever done..."
Yeah I'm going to leave that on a cliffhanger right there too! And the reason for it, is because somehow Kennedy Fox has managed to leave me in a mess of emotions about that cliffhanger ending that they ALWAYS do to me, and it's not right!
Now before I finish, let me take a moment to just admire Drew Fisher for a second. I can't exactly pin point who he reminds me of just yet (although my new group of Canadian bloggers will probably find him) but DANGG!! If I could put flaming emojis here, I totally would!🔥🔥 (Looks like I figured that out quick!) Between the tattoos, the shaggy hair, that looks so right, and that body, I seriously don't know how Courtney was able to stay away for so long!!
Alright, so here were a couple other quotes that kind of sums up the novel (to a degree, because there were a few others, that I can't exactly put up! haha!!)
"I'll never stop wanting you...you've completely stolen my heart, and for the first time, I don't want it back."
"It made me realize that one may have to put up with the bullshit to get the unicorns and rainbows."
"Mia F*****G Montgomery."
So, personally I am telling you that you need to read this! Yeah, it was not exactly as intense and hot as the first two, but it's also a different story. And one worth checking out! So much was happening from beginning to end, and just when you think things are not going to happen or are going to happen, the complete opposite thing goes, and you're left wondering what WILL HAPPEN!
I mean, just to add a kick, there's plenty of *Steamy* scenes to go about as well!!
Overall this book is pack with a lot of emotion, a lot of steam, and definitely a lot of personal issues each person deals with. It's honestly a great novel, and even through those parts I said before, it really keeps going, it's so fast paced!
That's all for my review of This Is Reckless! I hope you enjoyed it, and I definitely think you should give it a read! If you haven't seen my other reviews, head over to my review page and look for Kennedy Fox!
So until the next time, Keep Reading!
Your Graduated Bookworm Blogger!! :)