Fever (Songbird #1)
Author: Melissa Pearl
Publisher: Smashwords
Published: June 2014 (originally May 2014)
Format: E-Book
Pages: 274
Rating: 4.5/5
Summary:
Ella Simmons does not want to move across country. But she is, because her boyfriend has persuaded her to join him at UChicago to finish out her college education. Never able to tell him no, she hops on airplane and makes the trek from LA expecting to adjust to life she's often forced to, but things are not that simple when she hears a luscious voice singing over her shower wall. His deep, sexy tenor makes her weak in the knees, spreading fire through her limbs and making her question everything about her life and relationship.
Can one voice really have that much of an impact?
Cole Reynolds is on his way out. In his final year at UChicago, the only thing he wants to do is finish school and get on with his life. But the sweet voice that interrupts his morning shower turns his world upside down. Compelled to find his shower songbird, he begins a search across campus. The only thing to distract him from this goal is his roommate's gorgeous girlfriend who's just arrived from LA--Ella Simmons.
Relationships are put to the ultimate test as future dreams are questioned and friendships are thrown on the line for love.
Review:
First off let me start by saying that this is the first novel in the Songbird series. They all can be read as standalone's, as each book is a different character. I would suggest to start with the first, because then you get a better understanding of some characters, as they will all revolve around the series at some point.
Well! I must say that this was definitely a great read! I loved the use of music intertwined into the story. At first when I was reading this, I did find it a little slow to start. What kind of got me annoyed was that Ella decided to change schools in order to be with her boyfriend....yet he barely saw her!
When it got to the parts of the shower where the two were singing to each other was actually so sweet. I loved the fact that they would just start singing together, whatever song it may be. I mean if there was a songbird like that who would play me some tunes...I guess I would be weak kneed as well!!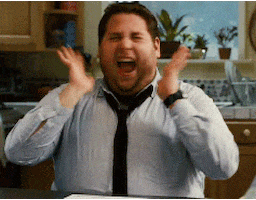 Throughout the novel, I could tell that Ella had some issues. Both her and Cole had a past that wasn't exactly pretty, yet they both managed to come out of it with their head held high, and stay on the right track...as some probably wouldn't have. Without reading the synopsis, I could foresee that there would be something going on between Cole and Ella. David, throughout the story was kind of like a second string. Just in the background although he should have been front and center. David is the kind of guy that most women look for. Strong, dependable, has a plan...safety net. But how could Ella choose between someone she has never met, who sings to her every morning, to Cole, David's roommate and best friend, to David, her three-year, long-distance boyfriend who was there when her life fell apart....Hey! Life is never easy!
The relationship that Ella, Morgan, and Jody have is amazing. They may not be blood related, but that doesn't stop them from being family. You can really tell throughout the novel, that Morgan and Jody were there for Ella, and even when she started to have doubts moving to Chicago, she still had a support system. There was so much love between the three. After all of the troubles both Morgan and Ella go through, the surprise that waited for Ella was refreshing, and It was amazing to see that no matter what, they are always there for her.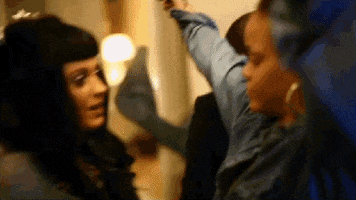 So when I first started reading Fever, I wasn't really sure why it was titled that...Of course all great things come to an end, and if you bookworms are like me, you get this excitement when the title of the book is mentioned inside, finally giving you the true meaning of it all. Also with the cover, I mean when I got to a certain scene, the entire cover makes sense, and I absolutely LOVE IT!!
With Ella you could tell her heart was in the right place, but I could get a feeling that it wasn't going to be her dream. Something about her life was not adding up right, and I think that she needed to get away to find it.
By the end of the novel there was true love, passion, heartache, heartbreak, and heart-wrenching decisions. I could tell that it was hard for Ella to make the choice that she did... but oh the FEELS!! I couldn't believe how it happened, and although I'm glad it didn't go how I expected it to, I still was hoping it would! What really got me was the very ending. Like when you get closer to the ending, you wonder how all of these moments happen within 50 pages...but it did! The way Melissa Pearl wrote the ending really had me. It was amazing and bittersweet, and I loved every moment of it. It may have been hard, but you have to fight for what you want, and let me tell you, there was definitely fighting going on!
Overall I really loved this book. The writing style was great, I loved how the story just kept going! That ending though!! I was really hoping for more, but It was so amazing what happened! It had such a roller coaster of emotions and there were moments where I felt like it would go one way, and it didn't. There was a lot aspects that kind of caught me off guard. I really liked how there was the Songbird reference throughout the novel, and it did have a couple aspects of Grease inspired scenes. The only thing for me was that it was a little slow to start, and It was missing a little piece of something. The connection was real, and there were moments that made me feel all the love inside the novel! If you haven't checked out the book, I really suggest you do!
So that is my review for Fever. I hope you enjoyed it!!
Until the next time! Keep Reading!!
Your Graduated Bookworm!! :)