Home (Songbird #4)
Author: Melissa Pearl
Published: August 2015 (First published July 2015)
Publisher: Createspace
Format: E-Book
Pages: 360
Rating: 5/5
Summary:
Rachel Myers never meant to stay in Payton. Her eyes were set on bigger things than waitressing at Clark's Bar. She wants to perform on a stage of her own with bright lights, fame, and fortune, But something got in the way--Joshua Clark. He's a good man who loves her, a solid rock she can depend on. She wants that to be enough, but it hasn't quelled her yearning for the big city.
Josh knows Rachel wants more out of life and might leave one day. Yet so far, she hasn't gone anywhere. Deep down, he believes his love is enough to keep her...or at least he hopes so. Until one night, a city boy from Hollywood promises Rachel a record deal and destroys everything.
Jumping at a chance she never thought she'd have, Rachel leaves Payton. And Josh. But the sparkle of Los Angeles is not all it's cracked up to be, and Rachel quick;y figures out that some sacrifices are not worth the risk. Is she too late? Will Josh forgive her, or has her desire for fame ruined the best thing she's ever had?
Sometimes you have to say goodbye before you can say forever.
Review:
Is it possible to love someone with everything you have, yet not realize that they are you're whole, and future and forever?
Man oh man. Home was definitely a hit in the park! I am definitely in love with Melissa Pearl and the Songbird series. I realize that I skipped the two books before, but that is because I am part of her Book Blog Tour! So that means that I have been lucky enough to read her two latest novels, which includes this one!
So starting off this book gets right on into the story! I loved how fast paced it was, and how you really understand the characters and their background without it rushing or being drawn out. Josh and Rachel both have come from a past that may not have been so pretty, and Rachel definitely had the worst of it. When I was reading about how she ended up in Payton my heart fell for her. There are a lot of things you go through in life, and at her age, this was not something she should have had to fight for.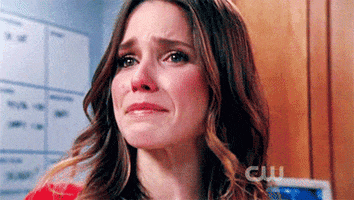 If anyone has read this book then they will completely understand what I mean when I talk about Grizzly!! Can I get a YES PLEASE??!!? Not only is he hot, strong, but also deadly. He has been the rock for Rachel, someone who saved her at her worst, and undoubtedly would do it again, no matter the costs. At the very beginning of the story you get an understanding of who Josh is, and what he stands for. Although he is working in a bar, and everyone knows him as such a rugged tough man, when it comes to Rachel, she was able to get under that skin and find the teddy bear he truly is. A heart of gold, with an armor of steel that man has!
There were some parts throughout the novel where I was caught almost yelling into the book. I don't know if you have that feeling, but let me tell ya! I felt like sometimes Rachel was taking Payton for granted as well as Josh, and some parts where Josh didn't know how to let someone go, without thinking that they would come back to him. Love can be blind, amazing, heartbreaking, and stupid all at once. There definitely were a lot of moments where that happened and I felt all the feels through this. It was like a super-emotional roller coaster! Also, there were a lot of steamy moments between the two, and that alone has me blushing at some points ;) Melissa Pearl definitely knows how to bring it in that department!
As soon as I started reading about the city boy coming in telling Rachel all about LA and how he can get her a recording deal, I kind of went from "WOW I can't believe this is happening!!" to "NO WAY! he is so sketchy!!" I definitely got on the same page as Josh after a while, thinking that this was too good to be true. Of course Rachel goes, but what is behind waiting for her after a night of primping and gorgeous views is not what I had in store! There were some parts of the story that I found really hard to read, simply because of what Rachel had been going through. The things she had to suffer, and comply to because of this piece of paper she signed had me feeling disgusted, angry, and heartbroken. To have absolutely no one there to help you or support you is tough, but at the same time, to know that you left it thinking of finally making someones wishes come true, to be back at square one is devastating.
Another thing that was hard to read was the part where realization finally comes in for both of them, yet neither one wants to really do anything, or at least that's how it comes across as at one point. I understood that there was a lot of fighting and love to keep one another safe, but at the same time I was thinking WHY!!! why would you let someone go through all of this, if you know it has happened before. Why would you let someone walk away, and why do you not talk about it!! The way that the two "producers/managers" created their job and kept all of these girls working for them had me a little like this...
I am so happy with the ending of this book and what comes out! I can't wait to be reading about Nessa's story and how her life will come out as well! Karma is a B and I'm so glad that it was not only served cold, but also on a silver platter to those who very much deserved it!! Reading about Rachel and her guitar was a lovely story, and at the same time very heartbreaking! The few scenes where Rachel has found Jody and Leo, were probably one of the best parts throughout the novel. I think that finding people who are that loving, caring, and willing to do pretty much anything for someone who needs it is completely selfless and amazing!
You can tell that there is so much love going around in this novel. I loved the song that Rachel wrote for Josh:
Don't know why I thought my dreams lay far from you
Existed miles from your door
Had to chase them, get away and find the truth
City lights, the hum, the fame is what I craved
But it just left me feeling low
Tried to fight it, to deny all my despair
But had to finally face the truth
That you're my home, you're my home
You're the place where I belong
I rest my head upon your shoulder and I'm home
Your kiss is life, your love divine
It's the only place I shine
So I'm back to the only love I know
Overall I just loved how this song completely captured the book itself! The writing style was great and I loved how there was so much passion, fight, drive, heartbreak, and love throughout the novel. You can really get a sense that even though you have your dreams, if there is no one to share it with you, then what do you really have? There was so much going on, but you understand why it all comes together in the end. Rachel and Josh came from a bad past, and yet found a way to give each other a chance, and help build one another back to how they used to be. They were each others anchors, in a little country town, and had everything all figured out. There was so much passion and drive that kept them going, even through the tough times, and times where I thought that it wouldn't get any better. There were many feels, and I definitely had a book hangover when I finished it. It was a very quick read, although I really wished that it hadn't come to an end!
This was a great read, and I hope you all enjoyed this review! The Songbird series can all be read as a standalone, and I cannot wait to continue all of the stories that are to come!
So until the next time! Keep Reading!!
Your Graduated Bookworm! :)