The Rivals We Hate (Braysen U #1)
Author: Brooke O'Brien
Published: October 2023
Publisher: Brooke O'Brien
Format: ARC E-Book
Pages: 361
Rating: 5/5
Summary:
Football players are treated like royalty in our small town, which makes Beckham Carver their king. And as the new quarterback of the Braysen Bulldogs, he's also my boyfriend's biggest rival.
Add that to the list of reasons I should stay far away from him.
But when my truck breaks down, Beckham makes me an offer I can't He'll repair my pickup in exchange for me tutoring him.
I have only one stipulation—no one, including my boyfriend, can find out.
The more I try to convince myself and Beckham that I hate him, the more he pushes my buttons to prove me wrong.
Worse, the lines we've drawn between us blur as we spend more time together. And when my relationship comes crashing down around me, I almost forget why I couldn't stand him all along.
If I've learned one thing about Beckham Carver, it's that he always gets what he wants...
... and now, he's set his sights on me.
The Rivals We Hate features the following rivals to lovers, sports/football, boyfriend's rival, reformed player, hate to want you, touch her and I'll hurt you, and small college town.
Review:
First, I'd like to thank Brooke O'Brien for sending me an ARC copy to review. This has definitely made one of my top faves for 2023... I DEVOURED this book!
Right from the beginning, you see that Hallyn is trying everything she can to keep her distance from Beckham, but the more time she spends with him you can tell that he's breaking down her walls and only time will tell before things snap.
One thing I loved about this too was that it was a great balance of college, sports, and their deeper connection/romance into one. It wasn't too heavy in one or the other, and I really LOVED that! You get the perfect flow between it all, and to me it really kept the story flowing so well!
I'm calling it. Beckham is honestly an amazing book boyfriend. There's so much that he can see and sense from Hallyn, without her even having to say things. He just gets her and all the small details that really become big details. Her boyfriend is a complete ass, and he gets what deserves in my opinion.
I was completely drawn to this story, the characters and their development throughout. I couldn't put the damn book down! While she may claim to hate him, you know it's a façade, and once Hallyn really sees that Beckham is literally perfect for her, things go off!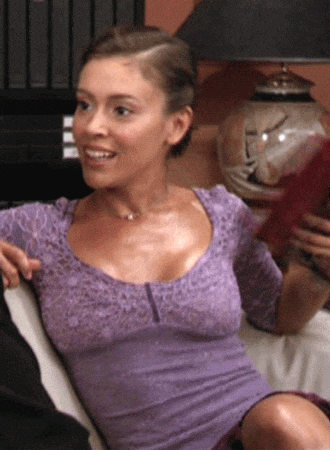 There were so many laugh out loud moments that I loved reading. If you know the rose scene... you know! It was perfection! But apart from that, I was swooning over Beckham and the things he did for Hallyn, never once judging her for her connection with her old truck (which you learn more about) always being there for her, protecting her at any cost, and just totally understanding her on a deeper level. Not to mention the spice! Get yourself a fan, some water or a damn hose... because y'all are gonna need it!
Beckham shows Hallyn that she is worth it all. She deserves to be truly loved and taken care of which she clearly wan't getting from her ex, who only truly cared about status, and being pissed off because she decided to go to a different college than him. But Beckham... Woof! That man knows how to keep it hot and give Hallyn everything she's been missing. IYKYK!
Honestly, I could talk forever about this book! If you haven't grabbed a copy... just go do yourself a favour and pick it up!
I will say I really enjoyed the bit of suspense that was thrown into this. It added another layer to the story that actually fit really well with what was going on. But let me tell you when it got to the ending... WOOOW! I literally couldn't believe that Brooke left us on that cliffy waiting for the next book! I was just minding my own business enjoying Beckham and Hallyn's story and then BAM! Cut to an intense scene and ending it right there! I'm so excited to get to this next book, I am officially addicted and Brooke is now a one-click auto-buy author for me!
That's all for my review, I really hope you enjoyed it, and be sure to one-click your copy of The Rivals We Hate! If you're a fan of college sports romance... this is one you don't wanna miss out on!
So until the next time, keep reading!
Your Graduated Bookworm!! :)