Where We Started (Sone Riders MC #1)
Author: Ashley Muñoz
Published: November 2023
Publisher: Ashley Muñoz
Pages: 316
Format: ARC E-Book
Rating: 5/5
Summary:
Usually, watching a notorious biker club mourn the loss of their beloved president would be a dangerous choice.
Ten out of ten do not recommend.
Unless of course, you're family.
I didn't really consider myself part of my father's legacy, until I found out what he left behind in his will. Ten acres of property, which included the headquarters for his beloved motorcycle club.
I had no idea that by accepting the terms of my inheritance it would thrust me into a battle with the new club president.
Wesley Ryan was unfathomably handsome, menacing and formidable in every way. But his derision toward me only made me cling that much tighter to my birthright.
That is until he decided to play dirty.
Wes didn't just taunt me by bringing up our past, he wanted us to go all the way back to where we started.
Back to when we were nine and I was just the girl next door who snuck into his treehouse.
Back to when he'd fight the boys who made me cry.
Back to when he first kissed me and stole my heart.
I had to remember Wes wanted to claim my father's property, not me.
I walked away once, I just had to prove I was strong enough to do it again.
First, I'd like to thank Ashley Muñoz for sending me an ARC copy in exchange for an honest review. Let me tell you that this is yet another amazing book that's made my favourites for 2023 and I am HOOKED on the Stone Riders and need more of this series and these characters already!!
Right from the beginning, I was sucked into this story. You could seriously feel the emotion dripping from the pages, my heart was being torn in so many directions. It was a wild rollercoaster ride, but oh so amazing!
One thing for me that I really appreciated with this was that there were time jumps in the past, getting to see how Callie and Wes' relationship came to be. You see the ups and downs and where it all changed. It was really powerful to get to that specific scene where you know where things flipped on a dime and how they became exes, it was just perfectly written! You can really feel and see how much both love one another even through all the pain they've been through, so seeing this slow burn back to one another was *chefs kiss*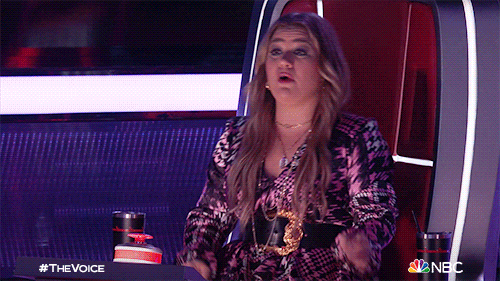 Let's take a hot second to talk about the last like 20% of the book, because I don't think I've been on the edge of my seat yelling "WTF" so many times, but Muñoz had me doing exactly that. My jaw dropped, my heart was racing and I just could not believe the twists that came throughout this book. I totally didn't expect it and I f--ing LOVED IT!
There's one part that has to do with a key. That's all I'm going to say about it, but when it gets brought up? ON MY KNEES I was! For someone who doesn't cry easily, I was so choked up over this part! And the steam factor? Damn Wes sure has a dirty mouth... Get yourself some water 'cause you'll need it!
The growth between Callie and Wes was amazing. Not only are you reading about their past, but also the present and both of them realizing that they want each other and will do whatever it takes to get their second chance. Of course it comes with some compromises but when they finally break through each other's walls, I just could not stop reading. I loved their story!
Overall, this was such an amazing start to the series, and I seriously cannot wait to read the next one! It was a page-turner that had me on the edge of my seat DEVOURING these two, their story, and all the shit they go through to get to their HEA. It was so emotional, my heart was tugging at so many deep moments, I could just feel the pain Callie and Wes were in at times.
That's all for my review, I hope you enjoyed it!
I honestly still don't have all the words to say how much I loved this story, but be sure to one-click your copy today and add this to your TBR now!
So until the next time, keep reading!
Your Graduated Bookworm! :)