Author:
Kennedy Fox

Published:
May 2021

Publisher:
Kennedy Fox

Format:
ARC E-Book

Pages:
240
Rating:
4.5/5

Summary:
After surviving a messy divorce and custody battle, Dr. Connor Wallen quickly became married to his job. Helping animals is the perfect distraction from his crazy ex, but he finds it difficult to concentrate when an attractive woman joins his veterinary clinic. Getting involved with someone who works for him would only lead to disaster, so staying professional is key.
He tries to ignore her, but their chemistry is undeniable.
Elizabeth Bishop can't stand her boss or how he treats her, but there aren't many job options in small-town Texas. No matter what she does, it's never good enough for Connor, but she continues trying to impress him anyway.
She'll never admit she's attracted to him and denies it every chance she gets.
Avoiding him is impossible, but Elle keeps her distance whenever possible. After his walls start to crumble, she knows her feelings aren't one-sided. She's tired of playing his games and is ready to prove who's really in control.
Although he pushes her away, she's determined to pull him closer—showing him exactly what they've both been missing.
**Bossing the Cowboy is a complete stand-alone and can be read without reading any of the other books or spin-off series, but if you prefer to read in order, start with Hitching the Cowboy as the characters and families do interconnect. Suggested for mature readers only.**
Review:
Okay, so we know I'm WELL behind on these reviews, but I also did a re-read, so let's just take this as an updated review on top! LOL!
Anyway, huge thanks to Kennedy Fox for sending me a copy in exchange for an honest review! Bossing the Cowboy has definitely made it to the top 3 of this series overall! When I say I don't cry often reading books, I mean it. Yet here we are with me texting them in tears over a certain scene, that I am still not over!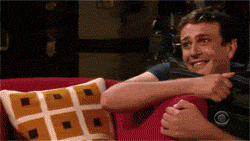 Dr. Wallen has gone through hell and back with his ex-wife. Dealing with a custody battle over a woman who he can't stand, all for the sake of his adorable and sweet daughter was one thing. Throw in Elle Bishop, his newest employee into the mix and you've got this doctor in a tangle of many things. Trying to avoid any looks or comments that go past professional in the workplace is hard... especially when Elle feels the exact same way. They butt heads, but you can feel the attraction between these two from the beginning, it's only a matter of time before someone snaps.
I'm gonna take a second to talk about Vivian. The ex. When I say she's a real witch... that's being nice about it. The things that she put everyone, including sweet Olivia through was unbelievable and she had everything coming to her, but what I would give to just reach inside the book and give her a good shaking...

This was such a slow burn though, and although I love and hate slow burns (hate because it's like torture for me in a good way) this was an amazing build up between Connor and Elle. The way he spends time to help her with her exams, the side glances, the more time they spend together, you can tell they're meant to be.
Now that one scene that really got me... I'm not going to say when it was, to avoid spoilers but let me tell you I did not expect that at all. Like AT ALL! It caught me off guard, and I was bawling my eyes out reading this scene. Sometimes things like that just get you and this one did. My lengthy voice messages and texts over that got laughs, but that emotional damage it did to me at the time... SO not okay 😂
The connection that Elle has with Olivia was another amazing moment. I always love reading stories with a single parent and you fall in love with the kids just as much as the love interest does. Olivia was the sweetest little girl, and getting pulled into the Bishop family was just the cherry on top!
Overall, I really loved this book! The slow burn, the angst, the STEAM... It had everything you could think of in this single dad, workplace romance. Of course the Bishop family in all it's glory and antics you know and love!
That's all for my review, I hope you enjoyed it and be sure to grab your copy to read! You don't have to read it in order, but I HIGHLY suggest starting from the beginning of the series for the best reading experience!
So until the next time, Keep Reading!
Your Graduated Bookworm!! :)