The Fall of Us (Love in Isolation #5)
Author: Kennedy Fox
Published: October 2022
Publisher: Kennedy Fox
Format: BETA/ ARC E-Book
Pages: 256
Rating: 5/5
Summary:
What happens when you travel across the country for your dream job and end up sharing a bed with an older man who volunteers you to be his fake girlfriend? You hope you don't fall in love when it's time to say goodbye.
Okay so I'm late once again posting this review (Are we really surprised right now?) but if you're looking for the perfect Fall read... this is it! It gives you all the tropes set in a small town with ALL the fall things you love! Throw in some angst, some fake dating and also a dash of hate to love and you've got The Fall of Us!
To keep it simple, this is definitely a spicy hallmark with all the small town vibes! The way these authors were descriptive in writing this location had me wishing I could just hop right into this book and live right here! Between the paintings and the landscape, I was in awe of it all and so wished I was living right there!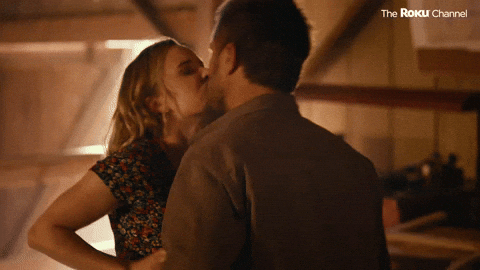 When I say I devoured this book, I seriously did! Even while I was beta reading, I couldn't get enough of Finn & Oakley. Right from the beginning you're hooked on these two characters who clearly don't get along, but when Finn blurts out that Oakley's his girlfriend to his ex who randomly shows up... well only time will tell before these two start to bring the heat!
And did they ever! Grab some water and a fan because they may be stuck in a cabin together and pretending to be a couple, but those lines blur real quick!
These two connected on a whole other level, plus all the small town vibes with Finn's family, ughh I just adored it! This was such a page turner, I needed to know what was going to happen when Oakley's time was up after being commissioned for a painting!
The biggest thing for me was of course the fall vibes. The fact that this town went all out for it gave me the biggest smile on my face. Oakley getting to see another layer of Finn and all the things he does for his family was so sweet, and the ending! OMG swooning hard!
Overall, I seriously loved this story! From beginning to end, these two had all the angst, side glances, bickering like an old couple, laughing out loud moments, fall cozy vibes, and it was the perfect read! I'll definitely be doing a re-read this coming fall because *chefs kiss!*
That's all for my review, I hope you enjoyed it and be sure to one-click your copy today!
So until the next time, Keep Reading!
Your Graduated Bookworm!! :)