Whispers of You (Lost & Found Series #1)
Author: Catherine Cowles
Published: January 2023
Publisher: Page Smith LLC
Pages: 334
Format: ARC E-Book
Rating: 5/5
Summary:
One night—a single bullet—cost me everything.

My body, broken beyond repair. The boy I'd thought was my forever. The life I'd always dreamt of.

Now, Holt's back. And he's no longer a boy, but a man with shadows in his eyes and demons haunting him.

He says he's here to make things right. To get back a little bit of all we've lost. And he doesn't show any signs of leaving the small town that has been my refuge.

As stolen moments turn to days, Holt's around every corner. With his burning stare and lingering touches. Before long, my walls come crashing down and I'm just hoping that taking this second chance isn't as reckless as it feels.

But not everyone is happy that Holt has returned. As tragedy strikes again, I'm the one left in the crosshairs. And Holt might not be able to save me this time…
Review:
First I want to thank Catherine Cowles for sending me an ARC copy to review! When this hit my kindle, I couldn't wait to get home and binge this story!
This has definitely made the top of my list for favourites of 2023! While I personally would have enjoyed more spice (Not that it affected anything from the story) I was so drawn to the suspense part of the book, that I didn't really even think about the spice level until I finished.
Honestly, right from the beginning you get sucked in on the first page and what happens to Wren that was supposed to be a night of love that quickly turned into a dark nightmare.
Fast forward to years later when Holt comes back to this small town hoping for a second chance. I mean with the way he has some serious "touch her and die vibes" and how he not only tries to get his second chance with friends, family and Wren, but will also do anything to keep her safe... I'd give this man anything!
Apart from the suspense aspect, Wren and Holt's love story grows slowly into all the feels. You see her walls come back down and let Holt in again. It's not easy when her past comes haunting her present too. Holt's family dynamic plays a seriously good role into this as well. You see how his father struggled at first with Holt coming back, but with some time and communication, they finally get back to the family they once were.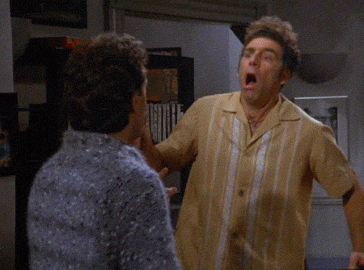 So just when you think things are starting to go well for them and their second chance, bad things are looming around them at every corner. Catherine Cowles seriously knows how to HOOK you into this story. I swear I couldn't read fast enough, wanting to know who was at the hand of it all. I did have my thoughts that were partially right, but when this crazy twist happens... I was left STUNNED! I did not expect it to come out the way it did. To the point where I was sending voice messages to another bookstagrammer about it in shock! BRAVO!
Overall, I really loved this story! The slow burn between Holt and Wren, her growing trust and letting down her walls, but the insane suspense and twists that leave you on the edge of your seat wanting to find out more! This was easily one of my favourite reads so far and I can't wait to read the next book!
That's all for my review, I hope you enjoyed it! I highly recommend checking this out, because it's just chefs kiss!