Behind the Scenes
Author: Karelia Stetz-Waters
Publisher: Forever Romance
Published: January 2023
Format: ARC E-Book
Pages: 352
Rating: 4/5
Summary:
Business consultant Rose Josten might not have officially reached "pug lady" middle age, but she's already got the pugs—along with their little Gucci coats and trash-lovin' appetites. Still, life is good, with her work, her sisters, and a secret hobby creating incredibly tactile (if surprisingly sexy) mindfulness videos. So why does it feel like it's not quite enough? Which is exactly when former filmmaker Ash Stewart enters camera left, and Rose's world suddenly goes full technicolor . . .

Ash never looks at anyone. Not since her ex ripped her heart from her chest in Spielberg-esque style, crushing Ash's reputation, dreams, and directorial career in one brutal blow. But Rose is altogether different. She's curvy, beautiful, and just so damn put together. And her business expertise might be Ash's best bet for getting her last film—and her last chance—financed. Now if they can just keep their attraction under wraps, Ash's lost dream could finally come true. But are they creating movie magic . . . or setting the stage for disaster?
Review:
First, I'd like to thank Hachette Book Group Canada for sending me a copy in exchange for an honest review! I'll admit, I went into this sort of blind apart from the blurb but it was a good story!
The one thing I'll say that I am not a fan of is the 3rd person POV. It's just that one thing I don't enjoy, and I find that it takes me a bit longer to really get into. I find it hard to fully connect with characters because you're more of a fly on the wall than being in the head of a character. However that being said, I really enjoyed this story!
From the beginning I was drawn to see what would come about for Ash and Rose. Their meet-cute came right away and of course with dogs into the picture, you know I'm gonna be attached.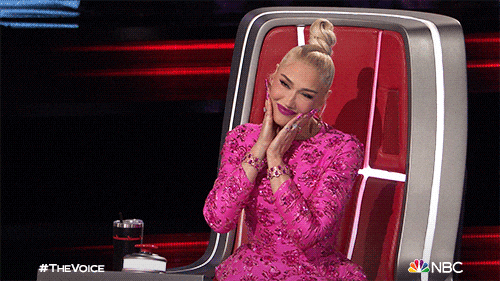 It was a little slow to start, trying to build up to the moment they finally get together after their first meet and start working with one another. After that, you can tell the attraction is there, but boy of boy is it ever a slow burn! The way that Rose starts to change her priorities to be there for Ash, when her entire career was catered to her family. How they both start to push past their insecurities. But even when they try to keep their distance and not fall in love with one another... you know it's bound to happen!

The friends and family dynamic for both Ash and Rose was amazing. I honestly love the secondary characters that play a big role, and it was packed in here! Not to mention getting to talk about their past, secrets that have been kept as well as what happened to Ash's ex and how it changed her career entirely. One thing that I thought was cool was Rose's videos. I think it gave her an outlet that she seriously craved outside of her regular job. Of course she's at the top of her game, but the more time she spends with Ash, the more she thinks about what she really wants for her future.
I will say, the last 10% of the book really had me, and I was turning the page as fast as I could to binge-read the last part. When that wrench gets tossed in, I was on the edge of my seat wanting to find out what was gonna happen next! I could not put it down!
Overall this was a really good read. It was a sweet romance with a bit of spice, and the pull Ash and Rose have is undeniable!
That's all for my review, I hope you enjoyed it, and be sure to check it out!
So until the next time, keep reading!
Your Graduated Bookworm!! :)