Then Again, Maybe I Won't

Author:
Judy Blume

Published:
April 2014 (First Published 1971)

Publisher:
Antheneum Books
Format:
Paperback

Pages:
176

Rating:
3/5

Summary:
Get a guy's perspective on adolescent hang-ups in this classic Judy Blume novel, now with a fresh new look.

"That's an interesting way to solve the problem, Tony."

Miss Tobin is talking about a math problem on the blackboard, but Tony is thinking about real problems.

If his parents or his friend Joel or Joel's sixteen-year-old sister Lisa knew what Tony was thinking about a lot of the time, they'd probably freak out. About snitching on Joel, who Tony knows is a shoplifter. About watching Lisa undress each night and liking what he sees. About money and the changes money makes in people (especially his mother).

Hung up at thirteen. That's Tony Miglione—especially this morning in math class in front of Miss Tobin, for everyone to see...
Review:
It's been a long ass time since I've read a Judy Blume book, and since I had a couple on my shelves, I figured I would get to them. I'll admit, this wasn't really for me, but I know plenty of people who loved it!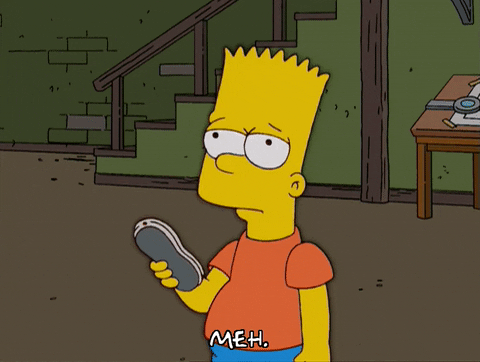 While it was a short read, I didn't really connect with an of the characters or feel like a whole lot was really happening. Plus you can tell that this story is old because there's moments when reading that you see it's not modern. That didn't really bother me, but I feel if someone closer to the age of this book picks it up, they might not understand parts.
I will say that I did enjoy Tony's perspective on life, money, status and children. That part was definitely good!

Overall, this was a short read but I just didn't vibe with it. There were parts that seemed interesting, but not enough to really move the story for me.
That's all for my review, and as always... just because I don't like a book, doesn't mean you'll feel the same way.
So until the next time, keep reading!
Your Graduated Bookworm!! :)