The Boss Who Stole Christmas (Reindeer Falls #1)
Author:
Jana Aston

Published:
November 2019
Publisher:
Rutherford Press

Format:
E-Book

Pages:
78

Rating:
2/5

Summary:
Dear Santa,
Please bring me a new boss for Christmas. Mine is the worst. The worst, hidden in a six foot tall package of male perfection. It'd be easier if he looked like an old Scrooge, wouldn't it?
Nick Saint-Croix doesn't look like an old scrooge. He's hot as-
Um, never mind. Just bring me a new boss. Please.
Sincerely,
Holly Winter
Review:
So I was really hoping to love a Christmas themed book, especially if it was a novella, it would be a quick read... unfortunately I didn't enjoy this one.
So I read this as part of a book club a while back, but of course slacked on writing a review, which seems to be my life a lot lately. LOL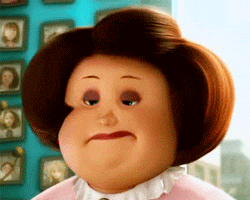 Since it was a novella, obviously things progress faster than a full length novel, but I felt like it was WAY too rushed. If there were at least another 40 or so pages, there could have been more to the story.

I also couldn't really connect with the characters, but that's just me. The story itself does sound like it would be a great holiday novella, but I didn't feel like there was much development over the characters enough to entice me to want to continue reading.
Overall, this just wasn't for me. It felt too short for a story that could've had so much more to bring with the characters and the story itself. As I always say though, just because I wasn't a fan of a book, certainly doesn't mean you'll feel the same way.
So until next time, keep reading!
Your Graduated Bookworm!! :)