Always Yours (Roommate Duet Series #6)
Author:
Kennedy Fox

Published:
February 2020

Publisher:
Kennedy Fox

Format:
E-Book

Pages:
308

Rating:
4.5/5

Summary:
Rehearsals, leotards, and textbooks—that was my life.
Dancing is all I've ever known, but when Liam's problems turn everything upside down, I'm thrust into a world I know nothing about. Secrets and betrayal changed the man I've fallen for and he isn't who I thought he was. Regardless, Liam is all I've ever wanted and though I'm struggling with my emotions, deep down I'd do anything for him.
When Liam admitted his true feelings, things finally fell into place. Now they're falling apart. Saving our relationship is his top priority, but keeping him alive is mine. Corruption and power are their game and Liam is nothing more than a pawn. Playing by the rules won't end well, but I can't let him fight alone this time.
Our happily ever after is so close I can taste it, but then it quickly crashes and burns, threatening to destroy us. Giving up on the love of my life isn't an option, but in the end I might not be able to save him.
ALWAYS YOURS is a slow-burn, intense romance wrapped up in a suspenseful beautiful love story. It's book 2 in the Liam & Madelyn duet and must be read in order.
Review:
First, if you haven't read my review for Always Mine, go do that first as this is the second book in the Liam & Maddie duet, and might have some spoilers! Again, the covers have had a bit of a makeover, but you'll still be able to find them in the same titles and series!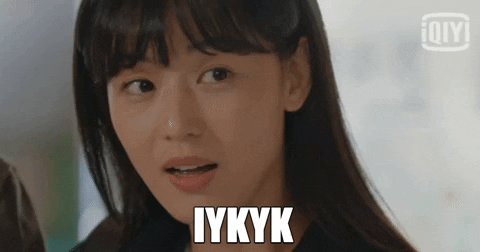 Alright, so that cliffy is where it ended in Always Mine, and we basically jump right into it for this one. This was an intense read, and honestly I was here for it! I don't want to spoil anything but if you've read this and know Victoria and her family that made Liam and Maddie's life a living hell, then you know they can also go right where Mia is from the Checkmate Duet series too...
As with some duets things do resolve rather quickly in the second book, which leaves room to see if these two finally get their HEA and what happens after all the twists, turns and wrenches thrown at them. Somehow they made it on the other side and boy was it a roller coaster ride! Part of me shakes my head at the fact that Liam got himself in this position between Victoria and her family, but clearly things worked out just in time!
Overall, I really enjoyed Liam & Maddie's story! If you haven't started yet, you'll need to read Always Mine first in order to understand and see what happens before diving into book 2. This was a page turner, waiting to see what was going to happen next between Liam, Maddie and Victoria of course! It had me on the edge of my seat anxiously waiting for things to fall into place!
That's all for my review, I hope you enjoyed it. Be sure to check out the entire Roommate Duet series and binge them all today!
So until the next time, keep reading!
Your Graduated Bookworm!! :)