Always Mine (Roommate Duet Series #5)
Author:
Kennedy Fox

Published:
January2020

Publisher:
Kennedy Fox

Format:
E-Book

Pages:
348

Rating:
4.5/5

Summary:
College parties, beer, and one-night stands—that was my life.

Now, I hunt criminals. Drinking and women are still included, though I can't seem to forget the underage girl who almost gave me her virginity. I stopped it before it happened and kicked her out.

Years later, we're reunited. She's no longer underage but still equally off-limits. After ignoring her relentless advances, she wears me down. I only have so much willpower when she's around, which is all the damn time now that we're roommates. Just when my restraint starts to crumble, my poor choices finally catch up with me, putting us both in danger.

There's no easy way to explain why I betrayed her, but I'll do whatever it takes to keep her safe—even if it means breaking her heart.

ALWAYS MINE is book 1 in the Liam & Maddie duet and must be read first.
Review:
Okay, so I'm WELL overdue writing my review for the last duet in the Roommate Duet series by Kennedy Fox... but this is one you don't want to miss out on! The entire series has been amazing, so I highly recommend it! If you haven't checked out my other reviews in this series, be sure you do! The series has had a cover update, but still the same titles so you'll be able to find it no problem!
Liam and Maddie's story is just wow! There's plenty of angst, steam, and suspense which of course Kennedy Fox is great at leaving you with a major cliffy, so if you can get Always Yours right away, DO IT.
Throughout the story, you can tell that there's an attraction between these two. And for a good part I was holding my tablet screaming for them to finally get together, but you know it wouldn't be smooth sailing for them.
When Liam's past starts catching up, it is the WORST timing in the world. If you know who the O'Leary's are, then you'll understand what I mean.
Maddie though, oh she's a wild child out of the three sisters for sure! You know nothing is stopping her from wanting Liam, and she sure as hell is gonna do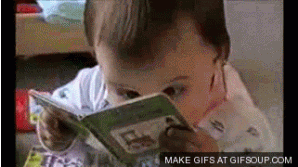 whatever she can to make it happen! The sexual tension between these two could be cut with a spoon it was so hot!
This is the perfect mix of steam, angst and crazy twists that will keep you on the edge of your seat wanting to find out what happens next. I could not put it down, It was so good! Such a page turner! That cliffy though... ughhh! And I mean that with love, because you know any duet by these two ladies will leave you with a cliffy hangover!
Overall, I really enjoyed Liam & Maddie's first book in the duet. I couldn't stop reading, wanting to find out what was going to happen to these two when they thought things were finally coming together.
That's all for my review, I hope you enjoyed it, and be sure to grab your copy and read these two today! You'll love it!
So until the next time, keep reading!
Your Graduated Bookworm!! :)