The Joy of Us (Love in Isolation series #6)
Author: Kennedy Fox
Publisher: Kennedy Fox
Published: November 2022
Format: BETA/ARC Ebook
Pages: 274
Rating: 5/5
What happens when your rental cabin ends up being a scam and you're forced to stay with a sexy lumberjack? You try to avoid him and his annoying Christmas spirit because the last thing you have time for is love.
The Joy of Us is a reverse grumpy/sunshine, forced proximity standalone romance.
Review:
First I want to thank Kennedy Fox for sending me a copy to review! If you're looking for a new steamy, laugh out loud holiday romance with all the Christmas vibes, cozy cabins and an adorable Golden Retriever, then you need to get your hands on The Joy of Us!
So I want to say that although this is the last book in the series, and you can read them out of order... personally I think starting from the beginning is the best reading experience.
So I wouldn't say I'm like Fallon since she's known as the Grinch who hates
Christmas. Personally, I loved that it this was a reverse grumpy/sunshine romance!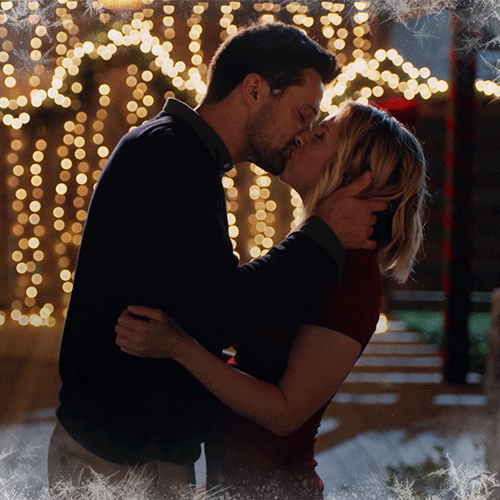 For me, I couldn't read this fast enough. The small town vibes, Christmas thrown up in every corner, the fact that the first meeting of Fallon and Levi was her pepper spraying him while he was naked was absolutely hilarious! This was such a page turner, and I really loved the growth that Fallon had from the beginning to end and finding out her true reasons for hating Christmas.
Can we take a second to talk about Levi though? Holy swoon-worthy I'd say. The way he takes care of Fallon - someone who *technically* broke into his house - by making sure she stays warm, making food that she can eat, and just listening to her express her feelings and her past... he was just amazing!
And the spice between these two was HOT! When they finally gave in to their desires and got together, it was *chefs kiss*.
Overall, I really enjoyed this story! All the holiday vibes has me even more in the Christmas spirit wanting to make a trip to Vermont and this special small town that seems to have the best people! It was a quick read, that had all the feels and some real fun and funny moments! Highly recommend getting this and reading it this winter season!
That's all for my review, I hope you enjoyed it!
So until the next time, keep reading!
Your Graduated Bookworm!! :)