Seducing the Cowboy (Circle B Ranch series #9)
Author: Kennedy Fox
Publisher: Kennedy Fox
Published: August 2022
Format: BETA/ ARC E-book
Pages: 278
Rating: 4.5/5
Summary:
After leaving his hometown seven years ago, Payton hasn't returned. One heartbreak was enough to turn him off relationships forever. As soon as he arrived at the Circle B Ranch, they treated him like family—something he's never had—and he met the one woman he shouldn't want.
He's put her in the friend zone, but after agreeing to her proposition, he can't hold back anymore.
Kaitlyn Bishop is the only woman on the ranch without a husband and kids. A family is all she's ever wanted, but it's never been in her cards. Since she's turned thirty, she's decided to go to the sperm bank or ask her best friend to knock her up.
She knows being friends with benefits is a bad idea, but she's willing to take the risk.
Their agreement is purely transactional, but they'll soon find themselves in too deep—something they're too stubborn to admit. However, they only have nine months to figure it out.

**Seducing the Cowboy is a complete stand-alone and can be read without reading any of the other books or spin-off series, but if you prefer to read in order, start with Hitching the Cowboy as the characters and families do interconnect.**
Review:
First I want to thank Kennedy Fox for sending me a copy to review! This is the final book in the Circle B Ranch series - the second generation from the Bishop Brothers series.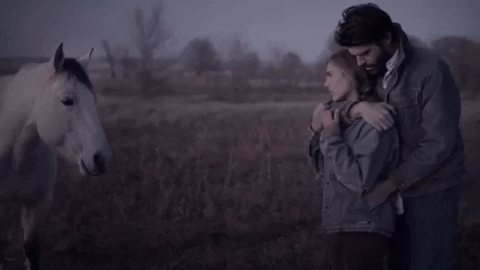 Seducing the Cowboy follows Kaitlyn Bishop and Payton Jamison. They have been best friends ever since Payton came to work on the ranch. She's now 30 and knows her child bearing days are coming to an end. She's also the last Bishop who isn't married with kids already, so watching her cousins pop out babies like mentos has been hard on her. Just when she's ready to find a sperm donor, Payton steps up and says he wants to help her.
From the beginning you get sucked in with their friendship and I swear I was about to throw my tablet across the room waiting for them to finally confess their feelings, the slow burn was strong. They may have agreed to friends with benefits... but you can see that Payton is in love with her and as much as they both try to fight their feelings, there's only so much time before those lines begin to blur.
I feel like this story has some weight to it because Kaitlyn is actively trying to get pregnant and test after test she becomes defeated. Wondering if there's something wrong with her, you can really feel these emotions. If you're someone who has tried getting pregnant and hasn't been able to conceive, this may become a bit emotional for you while reading. Her vulnerability, the way she tries to put on a brave face when family members announce pregnancies, it was done so well! I do think that Kennedy Fox did a great job of showing this side of pregnancy that many don't understand.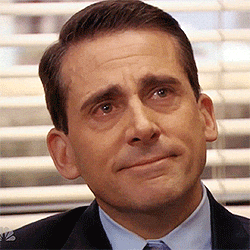 I have to say Payton is oh so swoon-worthy and definitely a top character for a book boyfriend. The way he takes care of Kaitlyn, the spice, his kinks... this man is the whole damn package and Kaitlyn really needs to see that he is the man she deserves! I loved how we got to see a bit more into his life before moving to the ranch, but also learning about his past. I loved it!
There is so much more I want to say but can't because of spoilers, but the connection these two have is undeniable! The raw emotion, the family dynamic,
everything! Kennedy Fox knows how to pull at your heartstrings in every single way.
I can't believe another series has come to an end, but as with any Kennedy Fox book, they saved the best for last for sure! It was bittersweet seeing how it played out, including their epilogue! Kaitlyn sure is her father's daughter! If you haven't read Jackson's story in Keeping Him... you'll want to! This was an emotional roller coaster of emotion from start to end. Their confessions to one another, the way they both care for each other, their journey and I mean you can't forget about the rest of the Bishop family! I will never look at Brazil nuts the same again!
If you're looking for an emotional read with lots of spice and laugh out loud moments, this book is for you! Trust me when I say you will want to read it from the very beginning, because while they are standalones, characters from previous books are mentioned and you get the best reading experience seeing everyone grow!
That's all for my review, I hope you enjoyed and trust me... go read this book and the entire series!
So until next time, keep reading!
Your Graduated Bookworm! :)