The Invisible Leash
Author: Patrice Karst
Publisher: Little Brown
Published: December 2019
Format: Hardcover
Pages: 32
Rating: 5/5
Summary:
"When our pets aren't with us anymore, an Invisible Leash connects our hearts to each other. Forever." That's what Zack's friend Emily tells him after his dog dies. Zack doesn't believe it. He only believes in what he can see. But on an enlightening journey through their neighborhood--and through his grief--he comes to feel the comforting tug of the Invisible Leash. And it feels like love.
Accompanied by tender. uplifting art by Joanne Lew-Vriethoff, bestselling author Patrice Karst's gentle story uses the same bonding technique from her classic book The Invisible String to help readers through the experience of the loss of a beloved animal.
Review:
First I would like to thank Hachette Book Group Canada for sending me a copy in exchange for an honest review. This was one of my favourite children novels I've read recently because it talks about what happens when you lose your pet.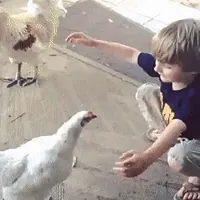 I LOVED the illustrations in this and how if you looked really closely, there were "Invisible leash's" everywhere, entangled with others!
This was such a heartwarming story, and I 100% think it would help to tell your children what
happens when they're no longer here and don't understand what it means when a pet has passed away.
I felt like it was a comforting story and something that anyone who has or has ever had a pet would understand!
That's all for my review, I hope you enjoyed it and be sure to check out this cute and loving story.
So until the next time, Keep Reading!
Your Graduated Bookworm!! :)