Falling For The Bad Boy(Bedtime Reads #1)
Author: Kennedy Fox
Publisher: Createspace
Published: November 2017
Format: Paperback
Pages: 244
Rating: 4/5
Summary:
Never trust a man who answers the door wearing nothing more than a pair of low-cut jeans and a panty-melting smirk.
That should've been my first sign.
I write about guys like him for a living — sexy and charming, yet reluctant to get into a serious relationship. His body screams sex appeal, but his condescending personality makes him a classic f*ckboy.
And I want nothing to do with that.
Writing romance novels comes with its perks — traveling, meeting new people, creating characters from the voices in my head — but Ethan Rochester enters my life and rearranges my preconceived notions about writing what inspires you.
Meeting him was fate, but falling for him was inevitable.
And forgetting him will be impossible.
**This is a complete STANDALONE novel — filled with plenty of humor, steam, & romance! 18 & up only due to explicit sexual content, language, and adult content. Previously published as My Week with the Bad Boy by Brooke Cumberland & Lyra Parish.**
Review:
Okay so this review has been a long time coming! I know, I know, I should have read them when they were first out, but of course you know my TBR pile has forever been a mile long, so here we are today with a review!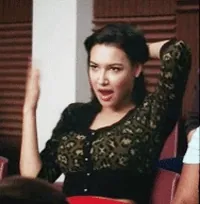 So obviously this is a short and super quick read, but honestly when you start reading, you get sucked in, you don't even realize that the book is ending so
soon! That obviously doesn't stop Kennedy Fox from writing the steamiest sex scenes in a book that's under 300 pages!
I mean right from the beginning, you've got these two characters who obviously clash, mostly because she's a writer who writes men like this for a living, so she knows all about his type, however when you get into his backstory I think it was the saddest moment ever, and I may have shed a tear or two.
Throughout the novel, you see these two develop more, and I was rooting for them the entire time, however I feared what would happen when she was supposed to go back home. The connection between Vada and Millie was super cute! Something about small towns and good-hearted people always pull at my heartstrings!
Overall this was a really cute, swoon worthy and filled with enough steam novel, you'll need a bucket of water to cool off. The dynamic between the two is hot, and the relationships that form was beautiful! It didn't end in a cliffhanger since it's a standalone, however it definitely had me interested in reading book two!
That's all for my review, I hope you enjoyed it and be sure to check out this series and all of the other Kennedy Fox books!
So until the next time, Keep Reading!
Your Graduated Bookworm!! :)