Throw Like A Girl
Author: Sarah Henning
Publisher: Poppy/Little Brown
Published: January 2020
Format: ARC Paperback
Pages: 354
Rating: 4.5/5
Summary:
Friday Night Lights meets Morgan Matson's The Unexpected Everything in this contemporary debut where swoon-worthy romance meets underdog sports story.
When softball star Liv Rodinsky throws one ill-advised punch during the most important game of the year, she loses her scholarship to her fancy private school, her boyfriend, and her teammates all in one fell swoop. With no other options, Liv is forced to transfer to the nearest public school, Northland, where she'll have to convince their coach she deserves a spot on the softball team, all while facing both her ex and the teammates of the girl she punched... Every. Single. Day.
Enter Grey, the injured star quarterback with amazing hair and a foolproof plan: if Liv joins the football team as his temporary replacement, he'll make sure she gets a spot on the softball team in the Spring. But it will take more than the perfect spiral for Liv to find acceptance in Northland's halls, and behind that charming smile, Grey may not be so perfect after all.
With well-drawn characters and a charming quarterback love interest who's got brains as well as brawn, Throw Like a Girl will have readers swooning from the very first page.
Review:
First I would like to thank Hachette Book Group Canada for sending me a copy in exchange for an honest review. This book left me in a book hangover and honestly I wasn't sure I would have ever gotten past it!
Right from the beginning, this was a page turner! I couldn't get enough of it, devouring it in practically one sitting. I felt like it was a super quick read!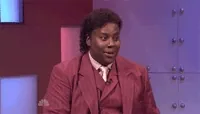 I loved that Liv took something that was pretty shitty and turned it into a diamond. By joining the football team, she obviously had a lot to prove, especially considering there were no other girls on the team, it was amazing! Not to mention the fact that she was now going to school and having to be around literally everyone she can't stand... including the girl she punched in the face and her ex.
Let's talk about Grey for a hot minute, okay? I have to say from the beginning I was totally rooting for him, because obviously he's the total package and the banter between him and Liv was just swoon worthy! Of course just when you think Liv is falling in love, she gets knocked on her ass and she see's things from a new point of view.
I really enjoyed the dynamic of the guys with Liv. She really grew from the beginning and that twist towards the end of the book I totally didn't expect that! There was a lot of hilarious banter between all of the players, but of course a lot of family and friends coming together, it was a really great read! I also loved how even though she's on a different team, that her sister still roots for her regardless of everything that happened.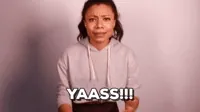 I don't think I've really read a sports/romance type novel and actually LOVED the football talk throughout the book, but I could totally see this being a movie, and I really hope that happens because I am here for it!! It was the perfect mix between the rest of the story.
Overall this was a great read. Drama, love, budding relationships, mending past ones and so much more, what is there not to enjoy?! This is definitely one of my favourite reads for 2020!
This was quite the page turner and left me on the
edge of my seat wanting to know more!
That's all for my review, I hope you enjoyed it and if you're a fan of sports romance, I highly suggest picking this up.
So until the next time, Keep Reading!
Your Graduated Bookworm!! :)