Exquisite (Diamond Trilogy #3)
Author: Elizabeth Hayley
Publisher: Little Brown
Published: January 2017
Format: Paperback
Pages: 134
Rating: 3/5
Summary:
"Please don't let me fall."
Since Siobhan has made it as an artist, she's ready to start a life in New York with the love of her life, billionaire Derick Miller. But their relationship has been a rollercoaster ride that has pushed Derick too far. Will Siobhan be able to win back her soul mate?
Review:
Alright the last book in the trilogy and one star better than the last two and here is why...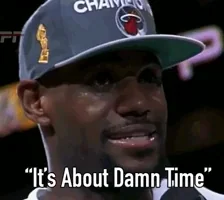 So yet again, Siobhan and Derick fall back into the same rhythm, but finally some REAL TALK happened between the two of them rather than the idea of talking and just going straight to sex.
I mean of course my romantic heart was rooting for them the entire time, even though I personally didn't care for Siobhan at all. I loved Derick and the fact that he was just trying to give the woman he loves everything she could ever dream of.
I think the ending was definitely beautiful but it took a journey to get there and three books later...
Throughout the novel you see that Derick is starting to wonder when it's time to stop riding this roller coaster ride with Siobhan and honestly I don't doubt his feelings. It's not been easy (for either of them to be honest) but it sure could have gone better had they communicated well before now.
Overall this was a good book, the final conclusion to the trilogy and all I can say is that I wish it was better.
That's all for my review, I hope you enjoyed it and hey, maybe you love this book better than I do, so give it a check!
So until the next time, Keep Reading!
Your Graduated Bookworm!! :)