Fire Truck vs. Dragon
Author: Chris Barton
Publisher: Little Brown Books for young readers
Published: March 2020
Format: Hardcover
Pages: 40
Rating: 4/5
Summary:
Can a Fire Truck and a Dragon be friends? Find out in this new companion to the household favorite Shark vs. Train!
It's the wackiest rivalry ever, when the fire-breathing ruler of the skies and the fearless fire truck go head to head in an epic battle of fire vs water! Who will win?
But wait, is it actually a competition?
Their rivalry takes unexpected turns as these two unlikely friends face off at a campfire, a birthday party, and more with unexpected results. Who will you root for?
With playful illustrations and charming text, Fire Truck vs Dragon gives readers an unexpected twist on a would-be rivalry, turned friendship.
Review:
First, I would like to thank Hachette Book Group Canada for sending me a copy in exchange for an honest review! This was such a cute and funny story about two very different characters.
I think this would be great for children who are a bit older that would understand the pictures where there's no dialogue happening, but also could be teacher/parent led.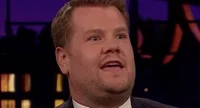 Super short read for children about Fire Trucks and Dragons and who would be better to have around like campfires or or parties! I also Loved the illustrations
in the book, they were super vibrant and definitely something children would want to stare at all day!
Overall this was a super funny and entertaining children's book and I definitely think this would be something that everyone would enjoy reading or listening to!
That's all for my review, I hope you enjoyed it, and be sure to check out this book and all my other Children's books reviews!
So until the next time, Keep Reading!
Your Graduated Bookworm!! :)