Down Too Deep (Dirty Deeds #4)
Author: J. Daniels
Publisher: Forever Romance
Published: October 2019
Format: Paperback
Pages: 401
Rating: 5/5
Summary:
Following the sudden death of his wife, Nathan Bell has spent nearly two years burying himself in work and neglecting his biggest responsibility: his daughter. Overcome with guilt, he wants to connect with little Marley, but he doesn't know how to do it alone. And then Jenna Savage throws him a lifeline.
A single mom of twins, Jenna is more than capable of taking care of Nate's adorable two-year-old, and wants to help Nathan however she can. Soon, attachments are made, forcing Jenna and her kids into new territory. And the closer everyone becomes, the more right it feels.
Falling in love forces Nathan to face his biggest fear, and when hearts, both big and little, are on the line, the only thing scarier than needing someone is losing them all.
Review:
First, I'd like to thank Forever Romance/Hachette Book Group Canada for sending me a copy in exchange for an honest review! This was the last book in the Dirty Deeds series and let me tell you I. AM. NOT OKAY. RIGHT. NOW!
J. Daniels really knows how to kick you in the gut and while you're already down, rips your heart out just to heighten the pain you're feeling when it comes to this story. I think this was my favourite out of the series, and not because it's the last book!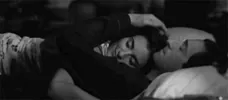 Down Too Deep was the perfect mix of sweet and heat, heartbreaking moments and a whole lotta love! The connection between Jenna and Nate is palpable from the very beginning.
You get these two families coming together over the summer as if it's the most natural thing in the world. Jenna is an amazing mom and I'm sure if I were in her shoes, I would be falling for this little girl I'm looking after too! The pain that both Nate and Jenna are going through is so intense throughout the novel, you can't help but feel the pain too.
This was definitely a page turner, and I'm pretty sure I finished it in one go, because I could NOT GET ENOUGH! It was a slow burn, but I enjoyed the second degree it left on me, because damn! The only thing for me was that I felt like the plot twist/climatic moment wasn't as intense as I hoped it would be, but it was still emotional!
I LOVED everything that revolved around the children. I think that's one thing that always gets me is the kids in these books. Like why do all you authors gotta make them these most adorable yet hilarious children that you get so e
motionally invested in as if they were your own?!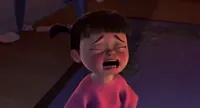 This was a roller coaster ride of emotion as two people who deal with their own issues get thrown together in the most unbelievable summer together as they try to figure out what they want for their future whether it has either one in it or not (You didn't think I was gonna spoil that for you now did you?!)
Overall this was an amazing book! Emotional, steamy, the most adorable children in the world and me now in pieces because I'm still not over it! It gave me all the feels while tearing me up and then putting me back together for one of my favourite single parents romance!
That's all for my review, I hope you enjoyed it and seriously go check this series out because it was amazing!
So until the next time, Keep Reading!
Your Graduated Bookworm!! :)