The Upside Of Falling
Author: Alex Light
Publisher: Harper Teen
Published: February 2020
Format: Hardcover
Pages: 288
Rating: 4.5/5
Summary:
It's been years since seventeen-year-old Becca Hart believed in true love. But when her former best friend teases her for not having a boyfriend, Becca impulsively pretends she's been secretly seeing someone.
Brett Wells has it all. Being captain of the football team and one of the most popular guys in school, he should have no problem finding someone to date, but he's always been more focused on his future than who to bring to prom. When he overhears Becca's lie, Brett decides to step in and be her mystery guy. It's the perfect solution: he gets people off his back for not dating and she can keep up the ruse.
Acting like the perfect couple isn't easy though, especially when you barely know the other person. But with Becca still picking up the pieces from when her world was blown apart years ago and Brett just barely holding his together now, they begin to realize they have more in common than they ever could have imagined. When the line between real and pretend begins to blur, they are forced to answer the question: is this fake romance the realest thing in either of their lives?
Review: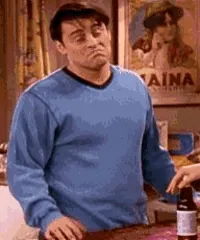 First, I'd like to thank HCC Frenzy for not only a copy in exchange for an honest review, but also the opportunity to hang out with other amazing influencers and meet Alex Light herself and discuss this very book which was on my radar and I'm OH SO GLAD I kicked my butt into gear and read it as soon as my hands held the copy! My review however was slow coming, but better latte than
never... right?
Alright so this is definitely a fast paced book. Like I read... more like devoured it in once sitting, it was that good! I could totally relate to Becca and her home life to some extent.
Personally I felt like it could have been a bit stronger if a certain two characters had come face to face again to kind of draw the drama and story a bit more, and I don't really want to spoil it, but I feel like if you've read this book you'll understand what I mean.
But like Brett... he's a unicorn, I'm telling ya! Not only is he this awesome attractive athlete (Well I'm assuming he's attractive, okay?) he's also this uber nice guy. A real--fictional--unicorn!
I do have to say that the interactions between Becca and Brett was so undeniable. So sweet but also relatable for a YA book! Not to mention all the book references! I LOVED IT!
"I knew what it felt like to drown without water. It was worse when no one was there to bring you back to shore."
This quote man... I have to say this was definitely a powerful quote dropped into the book like all my feelings weren't already all over the place! When you get to read more into Brett's life and backstory, I understand why he did the things he did, but man did he rip my heart a bit in the process let alone what Becca was going through!
Overall this was a pretty awesome novel! I really wish there was just a tid bit more teen drama, however this was a great fast paced page-turner! The bookish references, the emotion and roller coaster that both Becca and Brett go through was insane and yet so relatable! Definitely one of my faves for 2020!
That's all for my review, I hope you enjoyed it, and honestly go check this book out if you can! Definitely recommend!
So until the next time, Keep Reading!
Your Graduated Bookworm!! :)