Bad For You (Dirty Deeds #3)
Author: J. Daniels
Publisher: Forever Romance
Published: Jan 2018
Format: Paperback
Pages: 400
Rating: 4.5/5
Summary:
Shayla Perkins isn't the kind of girl who makes the same mistake twice, especially when it comes to Sean "Stitch" Molina. So when he gives her the world's biggest rejection, that's it—she's done. Until the sexy, silent, unavailable Sean makes Shay a very personal offer. Of course, it still doesn't mean he's interested in her. Or does it?
Sean has done things in life. Bad things. And he's paid the price. All he wants now is to make up for his past by doing good in the present. And no one deserves more good than Shay. Beautiful on the inside and out, Shay is the kind of woman who should be cared for and protected—especially from a man like Sean. He's tried to keep his feelings for her in check, but a single, reckless impulse pulls them closer than ever before.
Soon the two are sharing their biggest dreams and satisfying their deepest desires. But what will happen if the only way to truly give one another want they want most . . . is to let each other go?
Review:
First, I would like to thank Forever Romance/Hachette Book Group Canada for sending me a copy in exchange for an honest review!
This is such a push and pull of a book, let me tell ya! There was so much going on, I didn't even know how to feel after I finished and put it down!
Right from the beginning, this was a fast paced book, and I was definitely invested in Sean and his story from page one! I couldn't help but feel so bad for him and all the shit that he went through.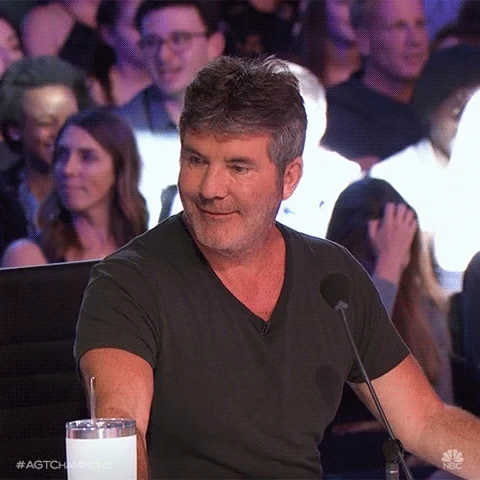 But Shay though... man sometimes it was actually kind of hard to really connect with her in any way. Like on the one hand, I totally get that she's consoling him and trying to prove that he's actually a decent human being, but then she also goes into this momma bear mode and is kinda pushy in my opinion.
There's one thing that I really wanna talk about but I'm pretty sure it would be a spoiler, so all I'm going to say is that there are two very important character that I was SO DRAWN to that just make this story a thousand times more emotional!
I also really love how the other characters from previous stories make their way into this story. The hilarious banter with Shay and the other girls is so refreshing. I also love how much Sean really grows throughout the novel. Like you can tell from the beginning that he's just all negative on himself, so sure that he doesn't deserve a single good thing in his life, including Shay. There were countless times I just wanted to reach in and give this big burly man a hug and tell him that he is worthy of anything and everything good!
Overall this was a great story. The emotions that pulled me every which was was undeniable! Shay and Sean were truly a beautiful love story, and I just can't get enough! It was definitely a slow burn, and man the angst could be cut with a plastic knife, you could SO TELL they wanted one another bad!
That's all for my review, I hope you enjoyed it and be sure to check out my other reviews in this series!
So until the next time, Keep Reading!
Your Graduated Bookworm!! :)