Photos Of You
Author: Tammy Robinson
Publisher: Forever Romance
Published: February 2020
Format: Paperback
Pages: 352
Rating: 3.5/5
Summary:
A compassionate, uplifting love story for fans of Me Before You
When Ava Green turns twenty-eight, she discovers this will be her last birthday. The cancer she thought she'd beaten three years ago is back, only this time it's terminal: and she's not going to waste any of the time she has left. There's one thing she's been dreaming of since she was a small girl: her wedding. There's only one problem. She doesn't have a groom.
Her friends and family rally around her and decide they will help her throw the wedding of her dreams, just without the actual vows. A mammoth organisation begins. As word spreads, people offer help. In an uncertain time, the whole country seizes the story of a woman whose dying dream is simple, and they unite to give her a wedding to remember. But when a photographer called Lucas Gable volunteers to help document the whole event, it becomes painfully clear that it's never too late to discover the love of your life.
Review:
First, I'd like to thank Forever Romance/Hachette Book Group Canada for sending me a copy in exchange for an honest review!
I also wanna say that while this is definitely a heavy subject, I wasn't totally in love with the story. Personally I felt like it was a slow start, and for the most part it was all about how Ava just figured her life was coming to an end, and that there was nothing good she could do between then and now. She was spiraling down a rabbit hole and I wasn't a huge fan... but I pushed on and I'm sure glad I did!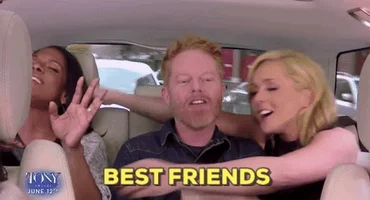 For one, Ava's friends are seriously the best! Like I personally don't know anyone who would go that much out of their way to help their best friend hav
e the wedding of their dreams, even if there's not an actual groom in the picture.
From the beginning to the end, most of the novel does revolve around Ava working on this wedding as well as getting discovered all over social media, but I just wish that there was more happening between her and Lucas as well as showcasing more about what she was going through with the cancer.
"Life is short. Don't play it safe. Live wild."
Overall this was definitely an emotional story. There were beautiful moments and THAT ENDING! What Lucas did for her had my heart literally jumping out of my chest, it was so swoon worthy! Personally, I felt like there just could've been more to enhance the emotions that Ava and her entire family is going through.
That's all for my review, I hope you enjoyed it, and honestly go give the book a read and let me know your thoughts!
So until the next time, Keep Reading!
Your Graduated Bookworm!! :)