Hit The Spot (Dirty Deeds #2)
Author: J. Daniels
Published: December 2016
Publisher: Forever Romance
Format: Paperback ARC
Pages: 385
Rating: 4/5
Summary:
Is this love or just a game?
Tori Rivera thinks Jamie McCade is rude, arrogant, and worst of all . . . the sexiest man she's ever laid eyes on. His reputation as a player is almost as legendary as his surfing skills. No matter how her body heats up when he's around, she's determined not to be another meaningless hookup.
Jamie McCade always gets what he wants. The sickest wave. The hottest women. And Tori, with her long legs and smart mouth, is definitely the hottest one. He knows Tori wants him-hell, most women do-but she won't admit it. After months of chasing and one unforgettable kiss, it's time for Jamie to raise the stakes.
Jamie promises that soon Tori won't just want him in her bed, she'll be begging for it-and he might be right. Somehow he's found the spot in her heart that makes her open up like never before. But with all she knows about his past, can she really trust what's happening between them? Is Jamie playing for keeps or just playing to win?
Review:
I'd like to thank J. Daniels for sending me a copy in exchange for an honest review! I know this is long time coming, but I finally... FINALLY got back to the Dirty Deeds series, and I. AM. HERE. FOR. IT!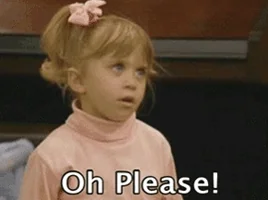 But... Jamie is an ass hat. And I have no shame is saying this, because he definitely turns his shit around and makes me fall for him *of course* just like
all the other characters J. Daniels writes. Jamie just starts off as an arrogant ass who believes he can have whatever he wants at the snap of his fingers.
But with an arrogant ass come a ton of witty banter between the two of them, which I just loved! Tori's personality is just what was needed when it comes to dealing with Jamie and pretty well anyone else, not taking anyone's nonsense and rolling with the punches.
AND HOLY STEAMINESS OVERLOAD! I don't think I can even count on one hand how many times I'm sure my face went red from reading these scenes, because hot damn! J. Daniels knows how to keep it hot!
Personally for me, the main reason why I couldn't give it a 5 star rating was just the way Jamie was. I felt like there were moments where he was just too strong of an alpha male and the things he said weren't my favourite to swoon over.
I loved how it all came together in the end, this was definitely a page turner regardless of Jamie, because I was on the edge of my seat!
Overall this was a great read. For me, there were moments that I didn't overly love, but the drama, banter and steam flowing throughout this novel, you better have some water... or just a hose ready to cool you off after reading it!
That's all for my review, I hope you guys enjoyed it!
So until the next time, Keep Reading!
Your Graduated Bookworm!! :)