Truly Mine (Roommate Duet #3)
Author: Kennedy Fox
Published August 2019
Publisher: Kennedy Fox
Format: ARC E-Book
Pages: 362
Rating: 4.5/5
Summary:
𝑻𝑹𝑼𝑳𝒀 𝑴𝑰𝑵𝑬 𝒊𝒔 𝒂𝒏 𝒂𝒏𝒈𝒔𝒕𝒚, 𝒔𝒍𝒐𝒘-𝒃𝒖𝒓𝒏 𝒇𝒓𝒊𝒆𝒏𝒅𝒔 𝒕𝒐 𝒍𝒐𝒗𝒆𝒓𝒔 𝒓𝒐𝒎𝒂𝒏𝒄𝒆 𝒘𝒓𝒂𝒑𝒑𝒆𝒅 𝒖𝒑 𝒊𝒏 𝒂 𝒕𝒓𝒂𝒈𝒊𝒄𝒂𝒍𝒍𝒚 𝒃𝒆𝒂𝒖𝒕𝒊𝒇𝒖𝒍 𝒍𝒐𝒗𝒆 𝒔𝒕𝒐𝒓𝒚.
The night we met in the dimly lit bar, she looked like a brunette bombshell, and I wanted to learn her deepest secrets. With sun-kissed skin and soulful bedroom eyes, she was pure temptation, and I was mesmerized.
As one drink led to two, I craved more of her playful banter and taunting lips. Resisting her wasn't an option, and we quickly became a desperate mess of tangled limbs and hot kisses. She tasted like the sweetest sin, but I was no saint.
Once we caught our breaths, and it became obvious that meeting her wasn't a coincidence, everything changed. Now I must deny her at all costs.
𝐹𝑟𝑖𝑒𝑛𝑑𝑠. It's all we can ever be.
After years of lying to myself and keeping her at a distance, I want to pull her close. Sophie's on my mind more than ever as my instincts to protect her take over. Regardless of my attempts to help, she pushes me away and makes it clear she doesn't need me.
I'll do whatever it takes to keep her safe, to show her I'm the good guy, but one night takes a tragic turn for the worse when her boyfriend and I start throwing punches.
𝘈𝘯𝘥 𝘦𝘯𝘥𝘴 𝘸𝘩𝘦𝘯 𝘐'𝘮 𝘢𝘳𝘳𝘦𝘴𝘵𝘦𝘥 𝘧𝘰𝘳 𝘩𝘪𝘴 𝘮𝘶𝘳𝘥𝘦𝘳.
Review:
First, I want to thank Kennedy Fox for sending me an ARC in exchange for an honest review. To say I'm left speechless is definitely an understatement! But that's all in a GOOD way! Even though I knew part of what I was getting myself into when reading Truly Mine, I did NOT expect to read what the massive roller coaster this book left me in! I think I said "No Way" and "Holy S**T" quite a few times. I was given a lot of looks along the way!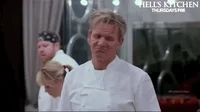 So I'm gonna tell you that for me personally, I felt like the first half was good, but there were moments that I was feeling as if it was a slow ride to get to where the action was. Not to say I didn't like it because boy did I ever, but I just felt like the first bit was a tad slow for my liking.
Now let's get on to where I have buttloads of things to say (But I swear I won't spoil anything!) So if you haven't read the first two books Baby yours & Baby mine, Then I suggest reading my reviews for those and grab yourself a copy before you dive into this. All duets can be read as each individual duet (Basically 2 books per characters) but I think it's best to read it from the very beginning.
For those who have read the end of book two in the duet series, Truly Mine starts right where it ends and gives you more of an in-depth look into Mason and Sophie and how they got to where they are now. I think it was pretty cool to get a back story as to why their relationship between one another was the way it was.
After about the halfway mark did things begin to get heated, steamy, intense and quite honestly left me on the edge of my seat, and refusing to make any communication to anyone until I read the rest of the book!
"You stood up for me in a way that nearly got you killed. I can't imagine a better man for me."
Honestly, I don't even know what else to say. The relationship that Mason and Sophie have with not only one another, but the rest of their group is realistic and I am secretly wishing I could be a fly on the wall listening in on their everyday conversations. I love the humor put into it, but how Kenned Fox is able to bring such heavy topics to the forefront. I couldn't help but feel so much for Sophie and everything she was going through.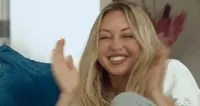 I have to say there were a couple moments that totally caught me off guard that added to the drama unfolding. AND THAT ENDING THOUGH! I mean, can we talk about how good of a cliffhanger that was?! I'm so glad I don't have to wait long to read the next book because damn, they left me hanging by a thread!
This book was definitely a roller coaster ride of so many emotions, and I know I always say they never disappoint, but it's SO DAMN TRUE you guys! Between Sophie's boyfriend, to the way Mason was acting and her sisters, there is never a dull moment! I loved it!! There was anger, heartache, angst, heartbreak, violence, sex, love, and relationships that grew stronger the more you read on.
Overall, this was a great read. I just wished the beginning wasn't as in depth to their back story as much as the last half was pure awesomeness (I know that's not a word, but I'm using it anyway!) Kennedy Fox seriously delivers, and now I'm gonna ball myself in a corner and cry until I can get my hands on the next book to finish reading Mason and Sophie's story!
That's all for my review. I hope you all enjoyed it! Seriously, go check out this duet series and start reading if you haven't!
So until the next time, Keep Reading!
Your Graduated Bookworm!! :)