Roping The Cowboy (Circle B Ranch #0.5)
Author: Kennedy Fox
Publisher: Kennedy Fox
Published: June 2019 (First published February 2019)
Format: ARC E-Book
Pages: 128
Rating: 4.5/5
Summary:
A novella set in the world of the Bishop Brothers, originally from the Read Me Romance podcast. Includes bonus chapters & epilogue!
An unforgettable one-night stand filled with heat and passion starts the unraveling of a love-hate feud between a small-town baker and an arrogant cowboy.
When Katarina shows up at the Circle B Ranch Bed & Breakfast to serve her new gluten-free, sugar-free, organic pastries, Braxton decides to make her life hell for kicking him out the next morning and then pretending he never existed.
First step, make fun of her tasteless muffins.
Second step, get revenge.
Soon the duo are at each other's throats, getting even until things go too far and the chemistry burns too hot.
Kat claims their night together meant nothing.
He's determined to prove her wrong.
Review:
Okay so first let me say huge thanks to Kennedy Fox for sending me a ARC (In book form) in exchange for an honest review! This originally was released as an audio book for the Read Me Romance Podcast (Which is on my podcast list!) and Kennedy Fox decided to publish it as a novella for readers to enjoy! Honestly this was such a fast read, I finished it in like an hour (I'm also a slow reader so that's pretty fast for me!) and it was amazing!
Getting to go back to the Bishop family and back to the Circle B Ranch is like I'm actually living inside the book. I've become so invested to these characters as a reader that it's hard not to have some form of connection to them!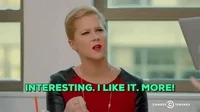 So right from the beginning, you get sucked into this story, and honestly I felt like I couldn't put it down! I was reading page after page, and to be honest, I would have loved if the book was longer. Like if the angst and sexual tension (because there was a lot!) was stretched out and made longer!
Honestly the banter between Braxton and Kat was hilarious! I definitely found myself laughing literally out loud at times while I was reading the book! But you can totally tell they want one another. Plus the fact that she's a baker, and all the hilarious things they do to get back at one another!
"Pretty sure this woman had already roped my heart, and I don't ever want it back."
I don't even know what else I can say about this novella! It was fast paced, hilarious moments throughout, but over all you just feel like part of this big happy family! I seriously loved what happened towards the end of it, and I may have swooned... like a lot!
That's all for my review today! I hope you enjoyed it, and honestly if you want to dive into this Kennedy Fox world, go start with the Checkmate series, because that's where everything begins! This was a beautiful, witty, and heartfelt romance!
So until the next time, Keep Reading!
Your Graduated Bookworm!! :)