Whiskey Lullabye (Southern Heartbeats #2)
Author: Jennifer Rebecca
Publisher: Createspace
Published: March 2017
Format: Paperback
Pages: 188
Rating: 3.5/5
Summary:
Sixteen years ago Aliza Wilson met the love of her life. He was everything Aliza had ever hoped for in a man, kind, generous and he gave her a beautiful life. But fate had other plans for her future. Plans that changed her life irrevocably. Now Aliza must face a new fate, and that scares her more than anything.
Sixteen years ago Holden "Holt" Stone found the woman of his dreams. She was utter perfection. But his best-friend got her first. Now he must sit on the sidelines and watch the woman he wanted, be happy with someone else. Holt is no stranger to pain and heartache, hell that came with his service in the Marine Corps, he's no stranger to death, but watching someone he loves struggle to move on is a new kind of hell.
Can Aliza and Holt find a way to fix their broken pieces, before it's too late?
Whiskey Lullabye is the second volume in the Southern Heartbeats Series and is the continuation of Stand.
This is Aliza's story.
Review:
This is the second book in the Southern Heartbeats series, and as much as I REALLY wanted to love it, I just couldn't fully get myself into the book! There were definitely some heated moments, some moments that left you wondering WTF, and some heart melting moments. It's a powerful story, and again I wish it were longer than it was, because I felt like there was so much more to offer from a story like this!
Straight from the beginning you dive into Aliza's story, which show up in book one (and if you've read my review, you'll know exactly what I'm talking about there!) and from there everything is just a mess. And when I say mess, I totally mean Aliza and her life. Everything! I don't even know how I would be if I had been put in the same situation...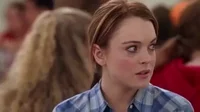 Now the reason why I couldn't get connected into this book is because I felt like there were a lot of spots of errors or missed connections. I was sitting there a couple of times wondering if I just missed a piece of information, and re-reading lines that didn't flow to me.
When you're reading Aliza's side, you really begin to believe that there's no hope. That everything is gone, and there's no way to get back to normal again. At one point, I was getting so mad because she was clinging to the bottle and using one another for sex, even though you can tell that they truly have feelings for one another! JUST GET TOGETHER ALREADY!

"Somewhere along the way I fell in love with Holt."
The amount of pain from beginning to end is truly heartbreaking, but I felt like they both should have done things a little differently even if the ending was the same. I definitely think a lot of people could connect in some way to this story, because it really is powerful! I felt like the book could have been made a bit larger or written longer to spread out some of the timeline, because I felt like it was a little rushed between the characters at some moments.
Overall, this was a good story. It had depth within the characters, the pain, loss, heartache, love, lust and a whole lot of whiskey! There were moments where I felt like I missed something or there were little awkward sentences, but generally speaking it was a good book... I just wished there was more to it.
That's all for my review of Whiskey Lullabye, I hope you liked it, and feel free to send a comment if you've read this and have different views! I'd love to hear them!
So until the next time, Keep Reading!
Your Graduated Bookworm!! :)