Welcome back to our first Empowered Wednesday of the new year! I hope that everyone had an amazing holiday break filled with lots of love, laughs and food! I myself have definitely enjoyed the holidays, and now It's time to get back to even more fun stuff! This bookstagrammer I've been following for quite a bit and she has definitely taken the game to another level! Not only that, but she's also a verified Bookstagrammer reaching 133K followers and creating her own bookmarks with a fellow author! So without anymore spoilers, let's get on with it!
Q: Can you tell our readers about yourself and what you do?
A: Hi!! I'm Natasha (or Tasha) and I work in marketing at Penguin Random House (the booknerd DREAM). I moved to New York from Miami almost three years ago now and I've become that person who eats bagels religiously and reads the most while commuting.
Q: How did you first get into blogging & bookstagramming and when did you decide to take the leap and go for it?
A: I got into blogging during the summer of 2014 because I knew I wanted to work in book publishing and this was the best way to be a part of the industry without truly being in the industry. It allowed me to start conversations with publishing professionals, authors, readers, and basically everyone who makes up the book ecosystem. I didn't really have a clue what blogging was going to be like but it was easily one of the best decisions I made.
Q: Who or what inspired you to do what you are doing now?
A: I think my younger self, the one who first fell in love with books and reading, inspired me to do what I'm doing now. If it wasn't for her, I wouldn't have gotten into the publishing world. To be fair, I didn't immediately decide I wanted to be in marketing the second I learned how to read, but I did ask myself what I could see myself doing every day and reading was always on the list of possible career moves.
Q: What would be your ideal working environment?
A: I need both quiet and music to really work so I really like working in my living room where I can sit by my bay window (the best!!), light a candle (Paddywax has some great scents if you're looking for a recommendation), listen to soft music and chug at least two coffees before noon.
Q: How would you describe your style with blogging and bookstagramming?
A: I'd consider my blogging/writing style conversational. I want to recommend books to my friends so I like having conversations with strangers as if we're already pals.
Q: What is one thing you wish you knew starting out with blogging or something you could have told your past self?
A: I'd say, "don't stress out so much!!" because it can get so stressful when you're setting deadlines for yourself. If you make them, awesome; if you don't, give yourself that extension (you're still your own boss!). *Best advice for sure! The pressure can get to you so easily!*
Q: What do you do in your spare time?
A: I like to long-scroll through all social apps (because I am addicted to social media and that's okay; I'm self-aware!!) for way too many minutes and I like playing (and losing) bar trivia on Tuesdays. I'm also a big fan of photographing buildings, avoiding the city on the weekends, and facetiming with all my long-distance best friends.
Q: How do you motivate yourself to keep the blog and bookstagram going?
A: It gets tough when you're in a rut or just not feeling inspired so I like to take little breaks where I don't pressure myself to blog/write and just lay low and read. I'm constantly reminding myself that I should be more focused on creating quality content and not just a lot of content.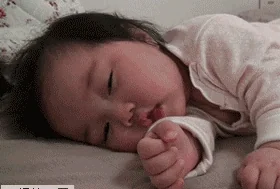 Q: What do you find the most frustrating and/or challenging aspect of blogging and bookstagramming?
A: Having time to blog and do everything else I want to do IRL. If there were maybe just two more hours in a day, I'd feel like I could do it all (or realistically I'd think I could just sleep for two more hours so really who knows!).
Q: How much time do you spend blogging and bookstagramming and is it a hobby or job?
A: I spend maybe 3 hours a week blogging/creating content (this is a very low number!!! I know, I am slacking!!)
Q: Can you name some of your favourite bloggers/authors/shops and explain why they're your favourite?
A: I've got so many so I'll try to keep this short and sweet! @Inkandfable is one of my favorites bloggers; she's so inspiring, creative, now working in book publishing (!!) and just an overall amazing human.
@vilmairisblog was one of the first book bloggers I ever followed, even before I had started blogging myself. I am continually in awe by Vilma and her seriously admirable drive and influence. She is the definition of being a boss babe. If you aspire to be successful in more than one area of your life, look to Vilma for guidance because she is doing it all and doing it all incredibly successfully.
@obviousstate, a literary shop owned by Nichole and Evan Robertson, is my go-to bookish shop. They are the dream team—the brains and creatives behind some of the greatest literary totes, candles, mugs, I've ever seen. In another life, I'd intern for them forever.
Lastly, @bookbeau!!! Benita, the genius behind the book sleeve, is a legend. She's so savvy, a brilliant entrepreneur, and one of the kindest gals I've met through this whole blogging process.
Q: What would be your go to meal, outing and Starbucks/Tim Horton's Drink
A: My go-to meal would most likely be Thai takeout or an everything bagel (seriously, I won't quit raving about bagels). Outing would include wandering into a bookstore, getting coffee, and hanging out on someone's rooftop (unless you have a pool and live in Brooklyn, in which case please feel free to hit me up before the summer ends!!). My Starbucks drink order changes based on the season so if it's warm out I'll probably get a green tea lemonade and if it's cold out I'll likely opt for an iced or hot soy latte. I've unfortunately never been to Tim Horton's but when I do I'll update this for you, hehe. *Tim Hortons is Canadian for anyone wondering!*
Q: Kiss, Kill and Marry: (Uncle Jesse from Full House, Jake Ryan from Sixteen Candles, and Jess Mariano from Gilmore Girls)
A: I don't know these references enough to give a solid answer so I'm going to go based on google searches:
Kiss: Uncle Jesse
Kill: (can I just ghost him maybe?) Jake Ryan
Marry: Jess Mariano
Q: If you were stuck on an Island what would be the three things you would want with you?
A: I'd like to think I'd choose practical things like food for life or shelter, but I'd be lying if I didn't say I'd choose my phone (and hopefully a heavy-duty charger would come with this pick), a cooler than replenishes itself when I'm out of wine, and sunscreen. In this scenario, I'm hoping I won't be stuck for longer than a day because my chances of survival are slim to absolutely none.
Q: What sort of advice can you give to anyone out there that's thinking about starting a blog or bookstagram?
A: Firstly, congrats!! You're making a very fun and fulfilling decision!! I'd say to be consistent with your posting when you first start out (I mean, I'm the worst now, but I try to not be too hard on myself). Figure out what your style is and really lean in to being as creative as you'd like. Talk to strangers! The greatest thing I've been able to get out of this blogging experience has been meeting and creating friendships with so many incredible people who I may have never met outside of this.
Here's Where You Can Find Natasha!
That's all for this week's Empowered Wednesday's! I hope you enjoyed this new feature! Check back here next week where a brand new creator will be featured on the blog!!
So until the next time, Keep Reading!
Your Graduated Bookworm!! :)