The Kissing Booth
Author: Beth Reekles
Publisher: Ember
Published: May 2013 (First Published in Dec 2012)
Format: Paperback
Pages: 448
Rating: 3.5/5
Summary:
A cool, sexy romance novel written by seventeen-year-old British sensation Beth Reekles.
Meet Rochelle "Elle" Evans: pretty, popular—and never been kissed. Meet Noah Flynn: badass, volatile—and a total player.
When Elle decides to run a kissing booth at her school's Spring Carnival, she locks lips with Noah and her life is turned upside down. Her head says to keep away, but her heart wants to draw closer. This romance seems far from a fairy tale.
Is Elle headed for heartbreak or will she get her happily ever after?
Review:
Okay, not gonna lie I picked up the book to read finally because the movie version of it was coming out. I had it on my shelves, and I was doing a lot of ARC reviews for some people, but I decided to take a little break and read a book of my choice from one I actually bought...years ago.
So from the beginning you see the relationship that Elle has with Lee who is her best friend. You also see the kind of relationship that Elle has with Noah, even if it comes off as more of a brother and sister vibe from his side of things. Now as someone who had a big brother and grew up with a bunch of guys hanging around, crushes do tend to happen...there's no way that it wouldn't. And if you didn't have a crush on your sibling's friend then somethings wrong. (Just kidding nothing is wrong with you, but really cute crushes to your pre-puberty stage is like a walk of life)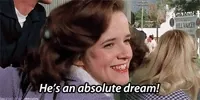 I felt like this book was a really cute and romantic story you would want to read while at the cottage or sometime in the summer. There were plenty of cliché moments, like the overprotective older brother to the best friend, while also crushing on that same person but knowing he's off limits kind of cliché.
For me there were a couple scenes that I felt like they dragged on too much. I also felt like the big moment between the three of them didn't last as long as I thought it would. Like Lee was over it all relatively fast, and it wasn't a strong enough/long enough of a scene.
I will say though that there were quite a few moments that I didn't like, and it mostly had to do with Noah's anger and really protective moments. It seemed like he was too clingy for someone that he didn't even have to call a girlfriend. There's a scene that gets pretty heated (Actually there are a couple of those) that even in the heat of the moment that I enjoyed because it heightened the book, I also was put off by the way he reacted.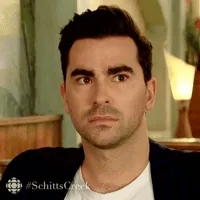 There were a lot of moments that were pretty strong and I have one specific quote that came through the most throughout this novel for me. I think that Elle was kind of like in the middle. Not entirely popular but also not a "loser" as some would say. And yet scoring the "Hottest" guy in school completely makes it different.
"Some people say you'll fall in love and that's the person you'll spend the forever with; the person who'll know your deepest and darkest secrets and still love you even then, the person who'll know exactly the right things to say to make you laugh or smile or feel better. They'll be the person who no matter what, you can't live without."
Overall this was a good book. There were many swoon-worthy moments, but for myself, I felt like there could have been a bit more. I didn't exactly enjoy the anger issues that came through Noah, but I loved the forbidden romance aspect to it. The connection that Elle has to both brothers, and their mom is honestly something amazing. I felt like since she didn't have her mother there, having Lee's mom was a great way to show the mothering aspect that all girls this age wish for.
That's all for my review of The Kissing Booth, I hope you enjoyed it!
So until the next time, Keep Reading!
Your Graduated Bookworm!! :)