Needing Him (Bishop Brothers #2)
Author: Kennedy Fox
Published: April 2018
Publisher: Kennedy Fox LLC
Format: ARC E-Book
Pages: 396
Rating: 5/5
Summary:
Evan Bishop is your typical hotshot doctor.
Hardass, brooding, and all business.
Instead of working on the family ranch, Evan broke the mold and became an ER doctor.
He's good with his hands—in more ways than one—smart as a whip and is the definition of God's gift to women. Being a gentleman is in his Southern roots, but that doesn't mean he isn't flawed. Exclusive dating has never been a top priority and his tragic past makes him stay at arm's length. Deciding to let loose for a wild night, he takes a page from the Bishop brother's relationship book and hooks up with a mysterious girl he'll never have to see again, which is perfect for this self-proclaimed bachelor.
Emily Bell is a city girl through and through but is determined to get away from her family and past. All she wants is a fresh start and to make a name for herself in the medical field. No random hookups and no dating coworkers—that's her new motto after being burned time and again. When she agrees to attend a wedding as a plus-one, she's soon ditched and left to drink solo—but not for long. Mr. Suit is the ultimate temptation with his Southern charm, messy blond hair, and irresistible sex appeal. Everything about him screams bad news, but he makes her reconsider her rules just for one night.
After all, some rules are made to be broken.
They want the same thing—one night of passion then they'll go their separate ways. No cuddling afterward. No next day phone calls. No awkward goodbyes. Too bad the universe has other plans—one that'll be obvious when they report to work on Monday morning.
Review:
I would like to say a huge thanks to the ladies that is Kennedy Fox for sending me a copy for an honest review! Honestly I don't think I've ever read a book by them that I didn't like...It's almost impossible, and I'm forever on the bandwagon for Kennedy Fox Instafam because they give me life!
I honestly do not think my words will do justice to how I am feeling over this book. There were so many emotions all over the place and I could NOT put it down, I was so drawn to Evan and Emily.
For a good portion of the book I was not liking the way that Evan was treating Emily. Such a dick in the beginning, you actually wonder why she was attracted to him, but then you see their relationship both professionally and personally begin to take form in so many ways it's hard to believe where they had come from in the beginning!
I think for myself when I started the book there was nothing better than the reaction they both had seeing one another that bright morning. The amount of quick fires they throw at one another had me laughing so much I think my face hurt from it!
"They say only fools rush in, and if that's the case, I'll be the first to admit it-I'm a fool."
I will say that the connection these two have is truly amazing. The fact that they both have the same profession and are trying to become something outside of what their family is all about is powerful. It shows that although their family is pushing to stay within the same ideal life, they are going outside of the box to create a life they are dreaming of, which is inspiring! Not to mention the fact that even though they both have a lot of baggage, you see them working together to mend fences, and to make a one night thing possibly turn into something we only read about!
Of course like all the other Bishop brothers and southern hospitality, I don't think it could get any hotter! I lost count at how many times Kennedy Fox made some scenes leaving me flushed in the face and glad as hell for not reading this in public!! There was one specific scene that kind of had me wondering how they never got caught! Sneaky sneaky!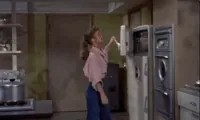 Of course there were many memorable and quotable moments, but I also can't recite this entire book either...
"He's letting his guard down with me tonight, but I know as soon as things get too real, his walls will go right back up."
"For the first time in a long time I want...more."
"She's everything I've tried to stay away from, but I can't anymore. I wont miss my chance this time."
"I know deep down that I've truly found my other half-the missing key to my heart."
Honestly there is nothing else I can say other than the fact that this book was amazing! It was so fact paced, a huge roller coaster ride of emotions between Emily and Evan, as well as the other Bishops and characters that make their appearance! The cliffhanger of course I loved and also hated because it meant I had to wait what felt like a century for the next book in the series! It had me laughing uncontrollably, and the pure love and strength they gain both individually and together is truly amazing!
Overall I loved it! That's all it boils down to! I'm sure I say after each one that I ship these characters or that their my favourite, but Kennedy Fox always seems to make these characters so relatable and pull you in so effortlessly!
That's all for my review of Needing Him! I hope you enjoyed it, and be sure to read my other reviews in this series!
So until the next time, Keep Reading!
Your Graduated Bookworm!! :)