Welcome everyone! I figured since I was starting a brand new feature, I would at least share my own stories with you (as requested by some fellow creators!) So here I am going to kick off things with Empowered Wednesday Featuring me! So let's get started!
Q: Can you tell our readers about yourself and what you do?
A: I mean if you didn't already know! Hey everyone! I'm Morgan, also known as the creator of the website you're currently reading on (The Graduated Bookworm Blogger...duh!) and I'm from Canada, but I don't always say sorry and I definitely don't say Eh! I have been blogging for almost three years, and have been working on publishing my own novel (Soon hopefully!) I am a stationary Hoarder, and find any excuse to get new things like journals, pens, and all kinds of bookish things like bookmarks and mugs. I mean someone really needs to stop me when I get within 5 meters of a book store...seriously!
Q: How did you first get into blogging and when did you decide to take the leap and go for it?
A: Honestly, I was in College and I had won this book (Jason's Princess by Elise Manion) off of Goodreads and I loved it! The thing for me was that I could tell so many people, but the likelihood of them actually reading a book was slim. I took the leap on August 1st 2015 because I wanted to be able to reach more people who love to read as much as I do! I created my name, and began learning the blogging world with self teaching and YouTube videos to help whenever I got stuck and have been here ever since!
Q: Who or what inspired you to do what you are doing now?
A: I mean personally as a Blogger, I think just the pure connection I get with other book lovers is amazing! Getting to talk and discuss your own views and opinions on books with others is really cool! And I don't mean it as if I'm hanging with huge intellectuals discussing Poe. I mean the real down to earth people talking about romance, teen fiction and hot cowboys (Right Kennedy Fox?!)
Q: What would be your ideal working environment?
A: HA! Honestly it would be to work from home, and for myself! I love teaching, but I would much rather be an author and blogger where I can work from anywhere and do what I love even more than teaching!
Q: How would you describe your style with blogging?
A: Hmmm...I never really thought about it much. I think for myself, I am just really my true self. If you know me personally, then you'll know how much of a smart-ass and sassy person I can be. I'm quiet when meeting new people, but in reality I am way more outspoken (Even for an introvert) so I would say that my blogging style is the same way!
Q: What is one thing you wish you knew starting out with
blogging or something you could have told your past self?
A: Don't take it too seriously! When I started out, it was a lot of fun, but then I found myself getting really stressed out trying to get a bunch of blog posts out and take what seemed like a million photos for Bookstagram too. For myself now, I'm taking the business side more seriously, but not putting as much stress on myself as I did in the very beginning! I think trying to have your own personal life is more important than anything else...even if it's something you love doing.
Q: What do you do in your spare time?
A: Everything and nothing! Honestly, I have been trying to squeeze in time to write more of my novel, but between blogging and working, I'm generally pooped and just want to put my feet up and relax before my head hits the pillow at night! I do spend a lot of time travelling around between the city and my home, so I am always equipped with the right tunes for these drives!
Q: How do you motivate yourself to keep the blog going?
A: Knowing that there are a lot of you out there who are genuinely interested in my blog posts and reviews! As much as I would rather sit on the couch doing nothing after work, here I am working another job (Although unpaid) because I know there are so many of you who stick around!
Q: What do you find the most frustrating and/or challenging aspect of blogging?
A: Trying to stay consistent. Life gets in the way a lot, or there are times where I'm not near my computer or have no service (Like when I'm at the cottage) so I don't always have the chance to work or post things every day.
Q: How much time do you spend blogging and is it a hobby or job?
A: Probably more time than I really should on a normal day. I think every week I'm spending almost the same amount of time as a full time job. I personally call it a job because I dedicate so much time to it, the only thing is that it's not a paying job. Getting to be creative with not only my blogs but the graphics, and my novel writing too makes the work more enjoyable!
Q: Can you name some of your favourite bloggers and explain why they're your favourite?
A: Man, that's like asking who my favourite student is at my work! In all seriousness, I think that every single creator I've been in contact with and have the pleasure to call my friend works so incredibly hard in everything they do! Quick shout out to Vee, Patty, Kennedy Fox, Benita, oh no, I'm having serious brain fart! But honestly everyone!!
Q: Kiss, Kill and Marry:
(Uncle Jesse from Full House, Jake Ryan from Sixteen Candles, and Jess Mariano from Gilmore Girls)
A: Kiss: Jake Ryan, Kill: Uncle Jesse (Sorry!), Marry: Jess Mariano
Q: If you were stuck on an Island what would be the three things you would want with you?
A: My Tablet with a solar charger (Does that count as two? Meh I'll say one!) so I can read all the books on there. A sleeping bag that can keep me super warm at night, and food...this girl's gotta eat!
Q: What would be your go to meal, outing and Starbucks/Tim Horton's Drink?
A: Not gonna lie, I'm a Tim Horton's girl all the way. I do enjoy the odd drink from Starbucks now and then, but I think between my regular coffee, it would be a iced coffee and croissant breakfast sandwich (Too bad I'm never near a Tim's for breakfast!)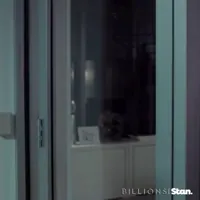 Q: What sort of advice can you give to anyone out there that's thinking about starting a blog?
A: DO. NOT. GIVE. UP! Don't give up on yourself! As much as it may be hard to keep going, or thinking that you don't have enough ideas to think of right away, you've got this! Trust me when I say that I am CONSTANTLY learning on blogging and that's probably one of the best things is to keep teaching yourself!
Here's Where You Can Find Me!
That's all for this week's Empowered Wednesday's! I hope you enjoyed this very first post of a new feature! Check back here next week where a brand new creator will be featured on the blog!!
So until the next time, Keep Reading!
Your Graduated Bookworm!! :)