Chasing Him (Bishop Brothers #3)
Author: Kennedy Fox
Published: June 2018
Publisher: Kennedy Fox LLC
Format: ARC E-Book
Pages: 402
Rating: 5/5
Summary:
John Bishop isn't your typical single dad.
Reserved, impatient, and utterly clueless.
Running the family's bed and breakfast has many perks. Working long hours, picking up after the guests, and hearing couples going at it all night long aren't any of them. Hooking up with girls who come to the ranch for horseback riding lessons? Best perk of them all.
That is until a baby shows up at his doorstep with a note claiming it's his. Growing up on a ranch was anything but easy, but raising a newborn is proving to be the hardest task he'll ever tackle. Leaving the bachelor life behind, his only priority is to hire a nanny who can teach him a thing or two about parenting — except he doesn't anticipate her being gorgeous and quirky with an unhealthy football obsession.
Mila Carmichael has many talents — making balloon animals, creating origami art, and remaining in the friend zone. Often seen as one of the guys, she's struck out more times than a rookie baseball player.
Seeking a new adventure, she flies to Texas to visit family and is offered a position she can't refuse. Helping out a new dad should come easy to her, considering her past experience, but what she doesn't anticipate is him being an attractive Southern temptation.
But that's only the beginning.
While growing close to his family and falling madly in love with the baby girl who's stealing their hearts, things are bound to get complicated. Everyone knows not to mix business with pleasure. That means no late movie nights, no stolen glances, and definitely no kissing behind closed doors. Too bad the universe has other plans — one that'll threaten taking away the main thing that binds them together.
Review:
Alright, are you ready for this?! First let me say HUGE thanks to Kennedy Fox for sending me a copy in exchange for a review! These ladies clearly did not hold back when it comes to John and his story!
When you're reading Mila's side of the story, you can get the feeling that being a teacher and a parent is right up her alley. I could totally connect with the aspect of her going to school to be a teacher. When she begins her new job as the Nanny, you automatically are like "yeah she should be in this" because she's a born natural. The way she cares for Maize is amazing, and it actually makes me think what I would be like if I were to have a little one....Let's be clear, I'm not ready for that Mmkay?!
Right off the bat you go into this story from where the last one ended (because cliffhangers are real with these two!) and it just kept going!! Honestly, it was a slow burn between John and Mila, and you could feel the attraction from the start, but I LOVED. EVERY. SINGLE. MOMENT!! I just couldn't get enough, and I really would have loved to have read more from these two!
These characters are honestly so lovable. Like I can never get enough with the Bishops as well as their friends from the Checkmate series! I think Mama is one hundred percent bad ass (Maybe a little mix of Madea and Mrs. Doubtfire?) and she will really tell you like it is and somehow always knows what's going on and what truly is the right thing...even if she auctions off her boys who aren't even single.
Speaking of the auction...that whole scene was a big moment, and even though I kind of expected/thought that it would play out that way, I wasn't entirely sure but it was amazing!!
"I'll do whatever it takes to keep her safe, and if that means fighting for my rights, I will until the day I die."
There were so many moments that left me on highs and lows, and so close to throwing my tablet across the room (I didn't, don't worry!)because it was just a roller coaster of emotions. Kennedy Fox LOVES to tug at the heartstrings and leave you an emotional mess like a puddle on the floor, with nothing to clean you up, including the drool from these hot cowboys!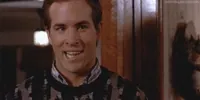 Some other quotable moment that I loved and really made me connect with these characters were...
"It shouldn't feel like home being with him like this, but it does."
"You'll always be my home no matter what."
"When I look at my grandparents together my heart is so full. They are the epitome of everything I've ever wanted in my life."
One--okay more than one--key moment that had me on the edge of my seat (I can't exactly say because spoilers!) and I just could not believe it was happening! For those of you who have read this book, and understand what I'm talking about, then you'll know my feels towards it! So epic but at the same time, WHAAT?!!
Overall, this was an amazing read. The characters were so relatable, there were so many twists that kept me wanting more, and had me completely engulfed within the book. The relationship that Mila has with Maize and John along with the other Bishop clan is truly admirable. The support, strength, and care that literally everyone has for one another while also keeping their hilarious quips and jabs made this an incredible read! It was so fast paced, and had so much going on, but was able to keep the key strong components that made me an emotional mess in the end, and of course that cliffhanger!! WHY DO YOU DO THIS TO ME?!!
That's all for my review for Chasing Him! I hope you liked it and I am one hundred percent telling you that if you haven't started this series...please go do it, because it's amazing!
So until the next time, Keep Reading!
Your Graduated Bookworm!! :)