Love, Life, and the List
Author: Kasie West
Publisher: Harper Collins
Published: December 2017
Format: ARC Paperback
Pages: 384
Rating: 3.5/5
Summary:
Seventeen-year-old Abby Turner's summer isn't going the way she'd planned. She has a not-so-secret but definitely unrequited crush on her best friend, Cooper. She hasn't been able to manage her mother's growing issues with anxiety. And now she's been rejected from an art show because her work "has no heart." So when she gets another opportunity to show her paintings Abby isn't going to take any chances.
Which is where the list comes in.
Abby gives herself one month to do ten things, ranging from face a fear (#3) to learn a stranger's story (#5) to fall in love (#8). She knows that if she can complete the list she'll become the kind of artist she's always dreamed of being. But as the deadline approaches, Abby realizes that getting through the list isn't as straightforward as it seems… and that maybe—just maybe—she can't change her art if she isn't first willing to change herself.
This is the first in a set of three standalone books with crossover characters.
Review:
Thanks to Harper Collins Canada for sending me an ARC Copy for Review! This was definitely an interesting book, with a lot of things happening.
Alright, so there was a lot of aspects to this story which really did make an impact. If you look past a majority of the novel you really see a story of a girl who learns to love herself, and live a life she can say is amazing, and take chances without any regrets. I LOVED what this story came about to be, in my eyes it spoke a lot, however, I found it just didn't hit that level I was hoping it would.
From the start of this novel, Abby is in love with Cooper. Like completely. I felt like most of the novel was around the fact that she loved him so much, and wanted to prove something to him and herself to make him fall in love with her. You would have moments where Abby was so determined to follow her dream with her paintings, but would quickly get distracted by Cooper, and it seemed like that's all she wanted was to have him....Oh Abby...
What I did love about this was the list. I think it was one of the best aspects of this novel, because not only was it an adventure in the novel, but it was also another way for Abby to kind of break the shell she was living in. Dealing with her mother's issues is a lot, but now she is able to explore and find herself along the way through this list that may have been meant for something else. I think that Abby really does grow as a character, but it just took too long for her to realize how much strength and power she had within herself.
Let me tell you Abby definitely had a few slips throughout the novel, and her age kind of seems to change. Based off the actions, she almost seems younger because she doesn't know how to react...
"Love is about caring for someone even when they have weaknesses"
I think that this quote really resonates with me because there are so many times that I've needed help, or know someone really close to me who needs a little lift, and honestly that's the most important thing. To know that no matter what, someone is there for you, and I think that deep down, even though Abby felt so many different emotions (Anger, Sadness, Guilt, Fear, etc.) she was always there for others because she knew that they needed someone. Even if she didn't realize that they were there for her too.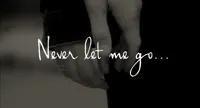 I really think that this book spoke a lot about different aspects that many if not all of us deal with. The relationship that Abby had with her grandfather was honestly amazing, and I couldn't help but laugh at certain moments, because he was just so funny! Abby creates friendships with new people, meets someone really sweet that I TOTALLY think she should have gone for, and I'm really curious about the other friends that were away. Like what did they really do? I hope that these are the other novels being written because I think that would be good!
Overall this was a good book. It was a cute story about a girl in love, but also needing to learn to love herself first. I think that there could have been a bit more to the story though.
That's all for my review, I hope you enjoyed it! Honestly I think that if this cute contemporary sounds up your alley, then definitely check it out!
So until the next time, Keep Reading!!
Your Graduated Bookworm! :)